Last Thursday when I encountered this 1978 Mitsubishi Sapporo 2000 GS/R I thought I was very lucky to find it! I never found one parked on the side of the street before! However when I checked my bag for the compact camera I usually carry around it wasn't there. Neither was there any charge left in my smartphone so apparently my luck balanced out and I had to take pictures with my Nokia C2 dumbphone. In the end they turned out better than I expected but certainly they don't meet my personal baseline.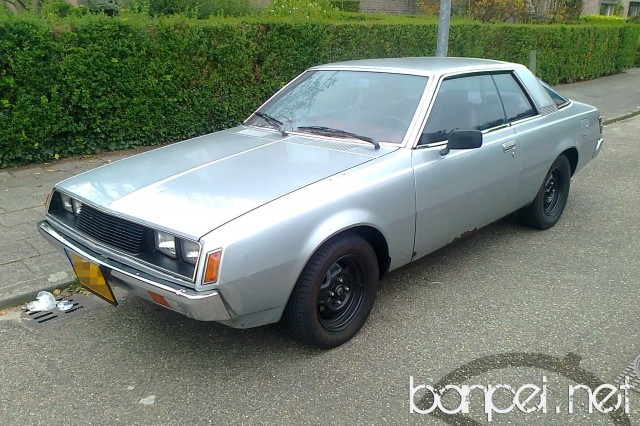 As you can see at the bottom of the driver door this Mitsubishi Sapporo suffers from the well known tin-worm: the very same that killed many before.
From the rear it is visible it also attacked the boot lid and it has been replaced by one in a slightly different shade of grey/silver:


Also notice the enormous aftermarket exhaust on the Sapporo: even though it isn't original it doesn't really look bad on it.
Perhaps it now outputs a few more than the 98 horses that came out of the Mitsubishi 4G52 engine originally? (later models had power increased to 112hp)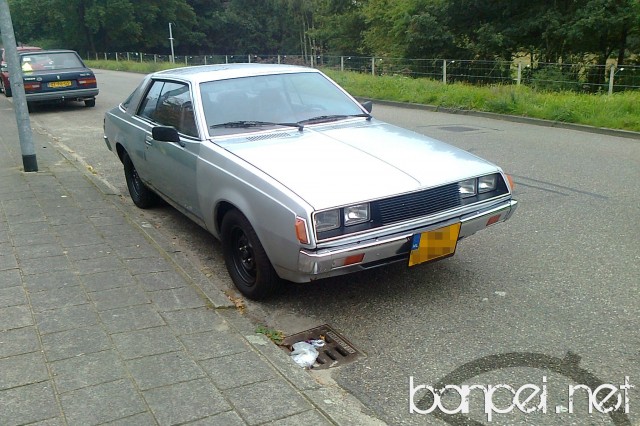 The futuristic one-spoke steering wheel that featured all Sapporos has been replaced for a three spoke sports steering wheel from unknown origin. At least it does feature the triple diamond, so perhaps it has been sourced from another Mitsubishi?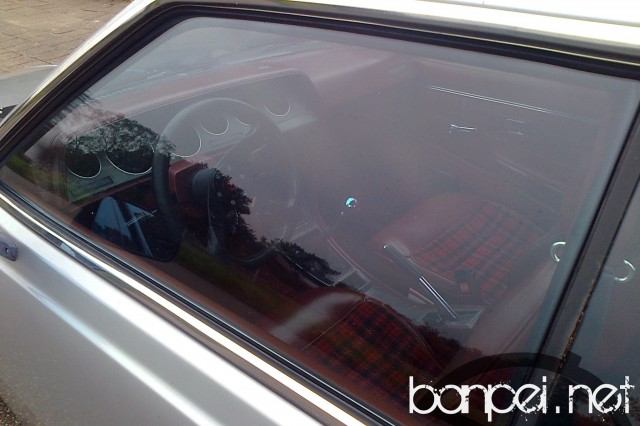 Also the right front fender has been replaced with a panel from the same Sapporo that donated its boot lid.

The interior is very late 70s: red tweed all over the place and the dashboard is covered in something that looks like leatherette.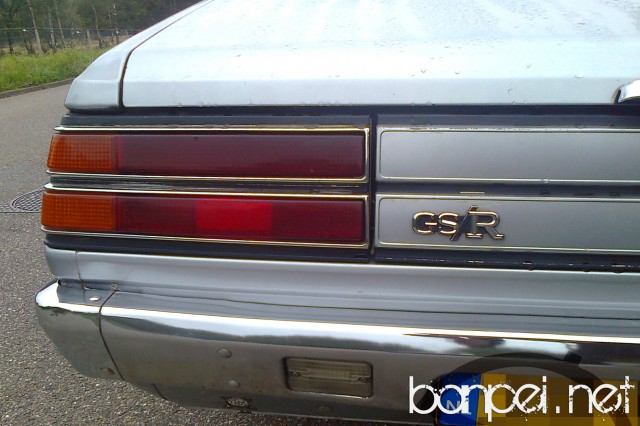 I love that GS/R badge!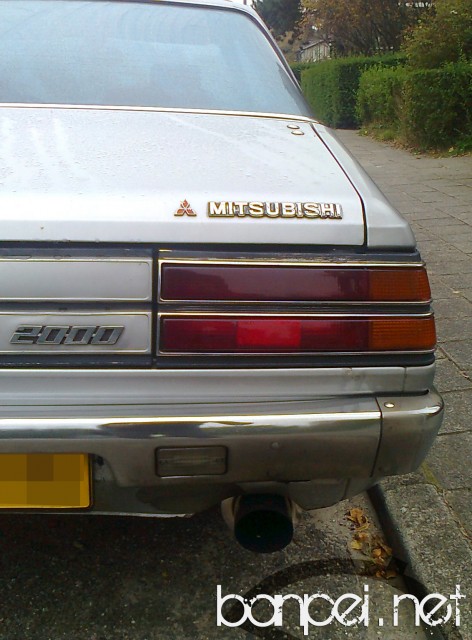 Same goes for the 2000 badge: back in 1978 it really looked like the car for the year 2000. It styling was at least daring for a Japanese car and the interior wouldn't have looked half bad in a Citroen either.
I still think I was very lucky to find such a beautiful car and still regret not charging my smartphone or bringing along a decent camera.