The other Nissan Silvia Super Silhouette racer
The other Nissan Silvia Super Silhouette racer
There is so much footage of the Hoshino Impul Nissan Silvia KS110 Super Silhouette race car that we tend to forget there was actually another car on the gird that resembled it: the Nissan Gazelle KS110 driven by Haruhito Yanagida!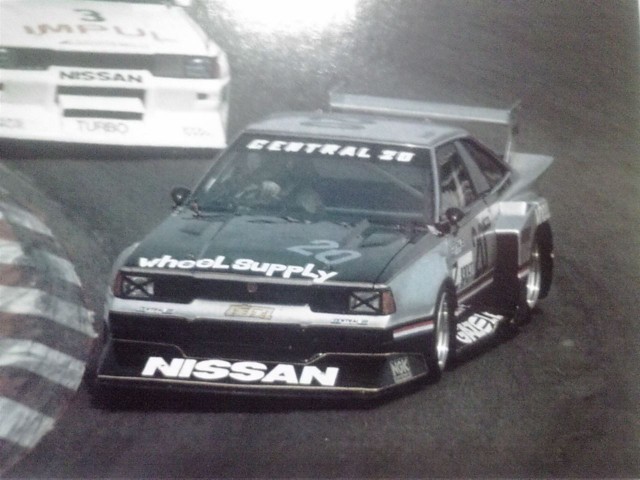 In the season 1981 Yanagida's car resembled Hoshino's car with its bodyshape, but Yanagida's car wasn't a Silvia: it was a Gazelle. So you see the difference? 😉
I guess most of the audience also had difficulties and therefore Yanagida changed the bodyshape to the Nissan Bluebird 910 from the 1982 season onwards.
Photo found at: Minkara