At the Tokyo Auto Salon this year the Nihon Automobile College (NATS) made a couple of cars based upon another car. This Prius has been modified into a Celica Super Silhouette racer: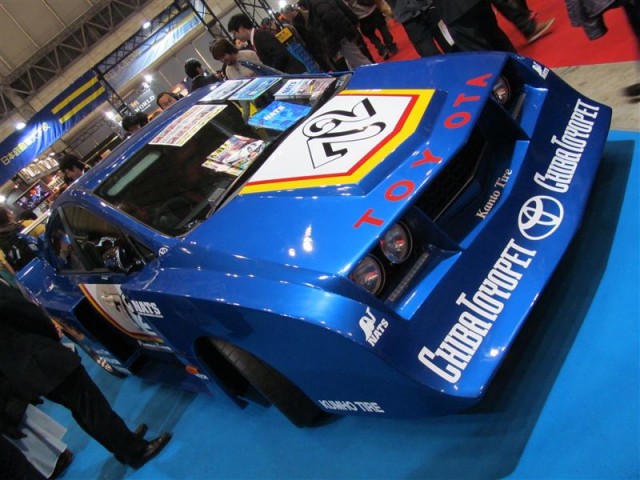 Just imagine this Prius Super Silhouette going down the Fuji International Speedway in the Group 5 competition with a whopping 180 km/h with flames spitting out of th exhaust pipes right under the front doors! 😀
The front mimics a Celica Super Silhouette racer and at the rear it shows some more Toyota Celica RA25 inspiration with the banana tail lights: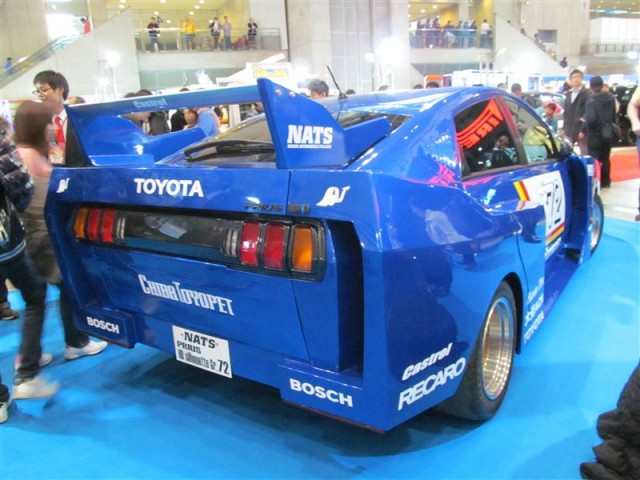 Equally amazing was the Fast and the Furious inspired Suzuki Cappuchino Supra.
Found at: Minkara