Yesterday I already posted about the demolishing of the Initial D Fujiwara Tofu Shop and that it used to be a shrine for Initial D fans throughout the world. For those who felt really sad about the demolishing: the store front actually has been saved and moved in 2012 to the nearby Yokota Museum.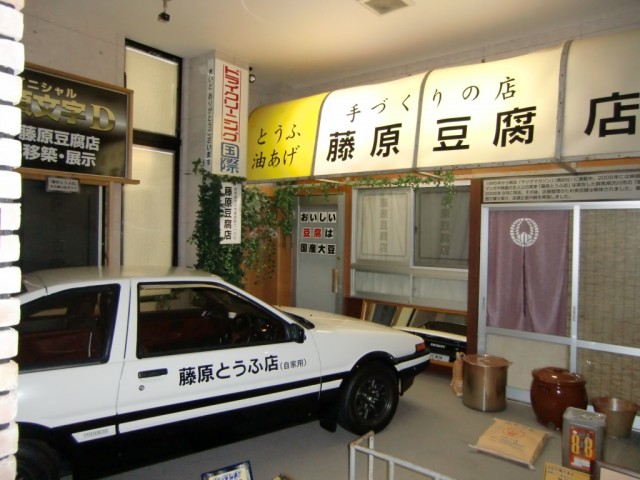 What happened was that there was no original store. Shuichi Shigeno just drew up a tofu store that resembled the average tofu store in small Japanese towns. When Andrew Lau and his crew were scouting locations in Shibukawan for the Initial D movie they found the Fujino tofu store and it resembled the store in the manga quite well and they altered the sign to Fujiwara Tofu Shop. After the movie Mr. Fujino never changed his sign back to Fujino Tofu Shop.
I made a couple of manga cut outs to show the difference between the manga and the Fujino Tofu Store: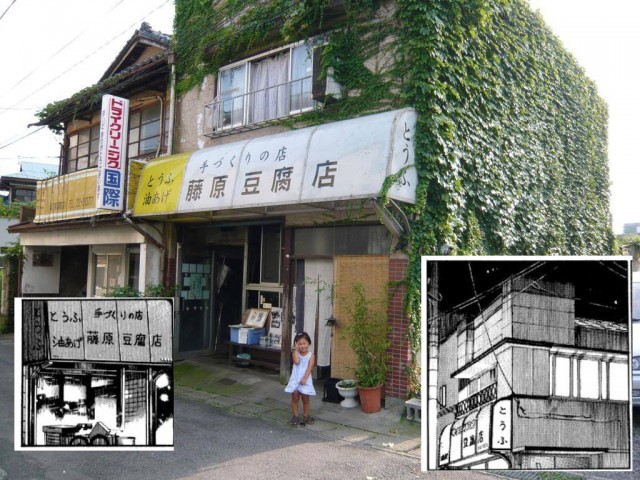 You can clearly see the front is a (tiny) bit different but the largest difference is in the upper floor. There are no windows on the side of the house nor does the front resemble the manga.
The reason for demolition of Mr. Fujino's store was two fold: first of all there was a city construction project that required the space occupied by the shop and second of all Mr. Fujino passed away in 2009.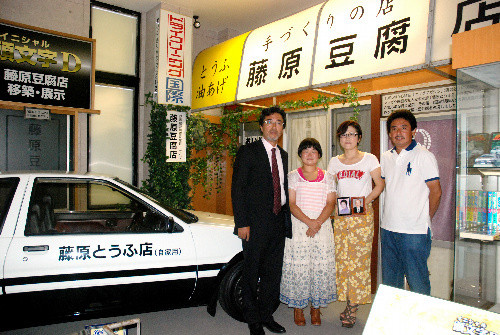 His family clearly saw the shop as a sanctuary for the Initial D fans and of course this was a very nice opportunity to preserve the shop and got in contact with the Yokota Museum. Carland86 made sure the Toyota Sprinter Trueno AE86 resembled the one from Initial D fully.
This photo was taken shortly before the building was demolished: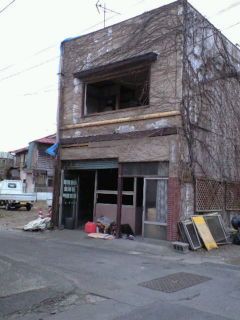 You can see that the store front key elements already were removed.
And this is what it looks like with the reconstructed area: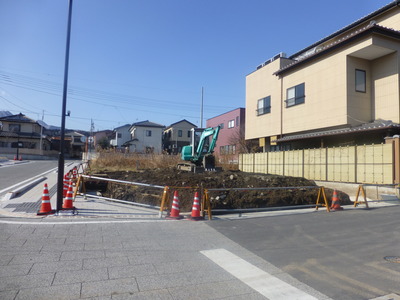 A bit sad to see a sanctuary like this disappear but on the other hand great that it now has been preserved for eternity inside the Yokota Museum!
Story via Mike Garret @ Speedhunters and IDForums