Finally I can post up some progress made on fixing the inner fenders: on the left rear inner fender all rust has been solved and it just needs a little skim with the angle grinder before it can receive its new coating.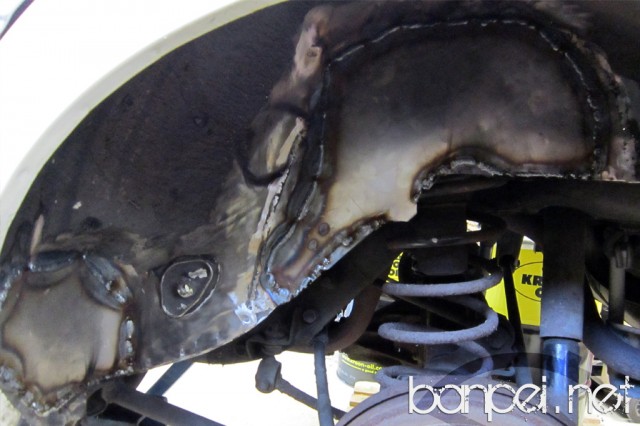 But during the fixup the welder kind of set the rear seat belt on fire, so I'm in need of a new one.
If you, by chance, have a 73370-14030-01 lying around I would be very happy to release you from it. 😉
And yes: I'm in need of some replacement springs. Once it has been fixed up that's my next priority!
On the other side it doesn't look this good yet:


Using a hammer on the inner fender on the inside of my trunk revealed much more rust…
And on the outside: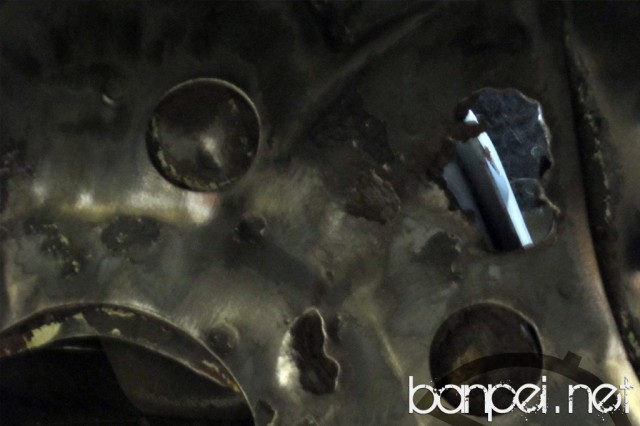 Hey bro! I can see your insides! 😀
This will, naturally, be fixed up as well.
Some of you who are member of the TACN may have seen my car for sale in the quarterly magazine. I made a decision last week to remove it from sale. I simply can't bring myself to sell it… (yet)