Remember the piece of waste by Isokorpi Customs?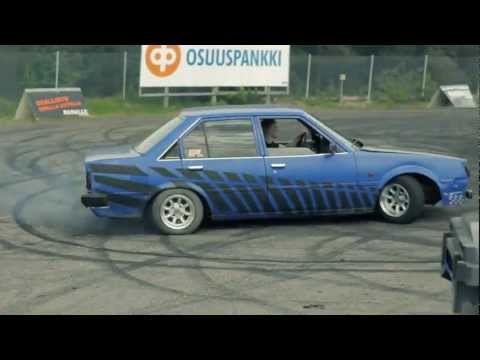 It is no longer a piece of waste: Isokorpi Customs managed to shoehorn a 1JZ-GTE in the enginebay:

The changes are not limited to the 1JZ-GTE, but also CBY fender flares and a front air dam have been added!
And this is how the car operates in its natural habitat in Motopark!

After 3:57 the big clouds of smoke are appearing and it looks like the 1JZ-GTE is performing its job so easily!
Direct link to videos: Toyota carina 1jz-gte drifting Motopark 21.07.2012, Toyota Carina Ta60 with 1jz-gte running.