The Datsun 260Z a midget? There must be some mistake, right?
Nope, totally wrong!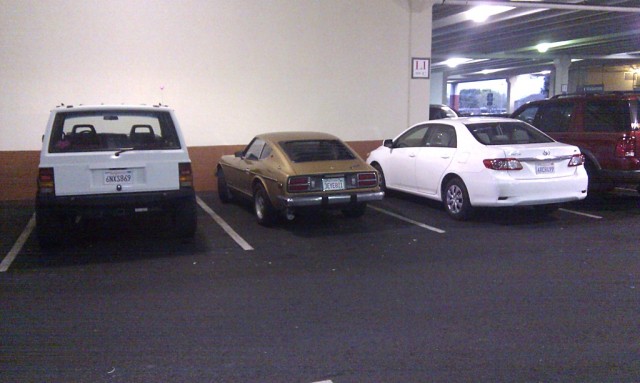 I shot this photo inside a parking garage in Santa Clara because it looked odd. Compared to the Jeep Cherokee XJ and Toyota Corolla E150 parked next to it the Datsun 260Z certainly looks like a midget!
Wait a minute? Is that seriously a Corolla?
Yes it is the USDM Corolla E150 and it surely grew almost as large as the kujira Toyota Crown S60 in the past 38 years. Both the 260Z and S60 came from the same era and a the world has changed since. If the Corolla could speak it would certainly say to the 260Z who is the underdog now? 😉