RWD car? Check!
Brake pedal pressed? Check!
Revving to 5600 rpm? Check!
Release clutch in first gear? Check!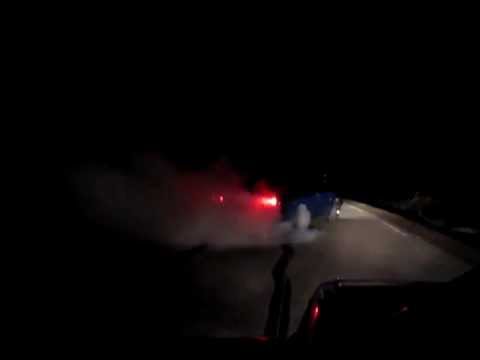 That's about the checklist of these Norwegian guys with their Carina TA60.

Given the fact that both wheels keep spinning I reckon they either welded the diff or used a Celica LSD.
Direct link to video: Toyota Carina TA60