On my way to work one early morning four weeks ago I spotted this 1985 Nissan Sunny B11 Coupé parked down the road:


It looked stunning as just as if it had left the dealership only two weeks ago! Okay, that's a bit exaggerated but for a 26 year old car it is remarkably well preserved!
The Nissan Sunny B11 Coupé was the predecessor of the B310 Coupé. It was the first generation of the FWD Sunny and naturally the A15 was replaced for the E15 engine. Given the 55kW specification for this car in the Dutch car register it most probably features the E15S engine.
As you can see it is also for sale: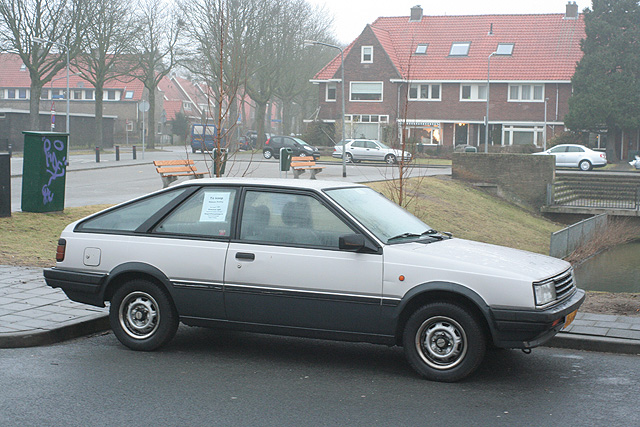 There was no pricing on the sheet of paper, but I reckon it will go around 2000 euros. I haven't seen it since, so I guess it got sold a few weeks ago..