The general taste changes a lot during the years, especially concerning what is beautiful and what is not. So what was considered beautiful thirty years ago? Well I guess you can see the general picture here: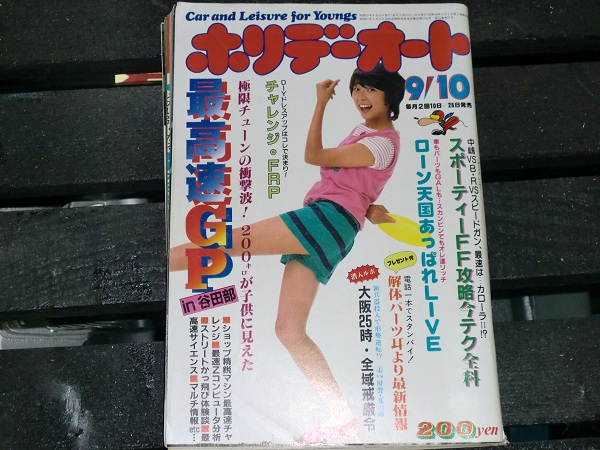 Auto Holiday was a magazine for car and leasure for youngs in the early 80s.
We see the leisure here, but what are the cars then??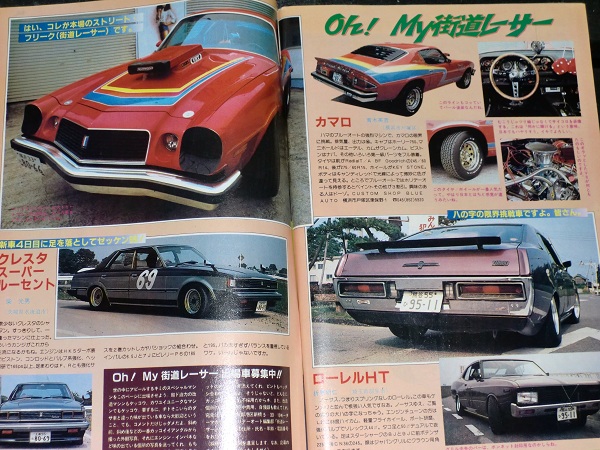 A Chevrolet Camaro turned into a kaido racer (bosozoku style)? Indeed: that cover did not reveal anything that was printed on the inside! From the outside it looks like a very honest magazine, but who knows what's on the inside??
Found at Trans Am through Bosozoku Style.