Back in the early 00s when I tried to convince my friend Mux to buy a hachi my idea was to buy the same one as he did. This photo reminds me a bit of that era: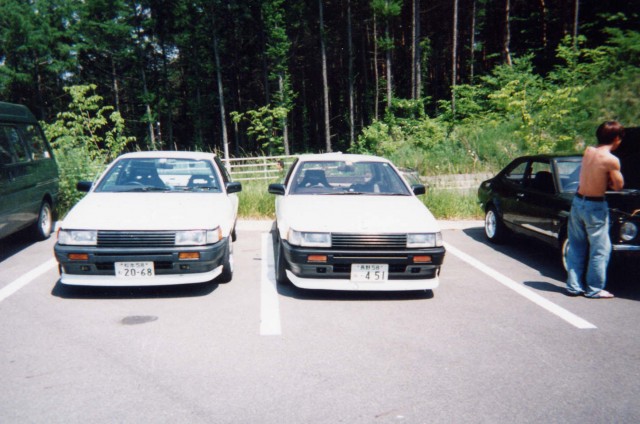 Two friends buying the same car, modifying it in the exact same way.
For Mux and me it worked out a bit differently: he bought a zenki Levin in metalic blue (colorcode 8A9) and I bought a zenki Trueno in silver grey.
Found at Kosi Gaya Racing