Oh my. I posted this Celica Supra MA61 wall clock video already two months ago on Youtube! Time to do some catching up again!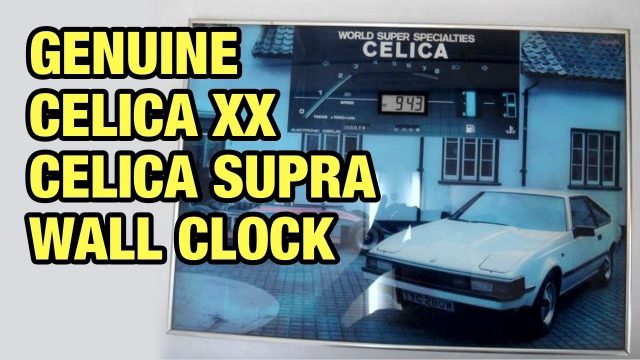 My Carina Digital Dashboard wallclock
I have covered this Carina digital dashboard clock in a video some time ago. It is an amazingly rare item that you hardly ever come by, and it took me six long years before I found another one!
What about a Celica Supra Digital Dashboard wallclock?
Since Toyota has made a clock for the Carina, naturally you would expect Toyota to have made similar items for other models. And of course they did: I found this Toyota Celica XX (also known as the Toyota Celica Supra MA61 outside Japan) wall clock for sale on Yahoo Auctions for the mere price of 28000 yen! (about 250 US dollars!) See the video below: Continue reading