February 11, 2017 in what did i watch this week
Welcome to another Banpei Weekly video! Today we are at the sixth episode already and we feature a rusty AE86 pair, Mazda 929, GT86 spotted and more! Also the random brochure/magazine pick gets revealed, and be prepared for a big surprise!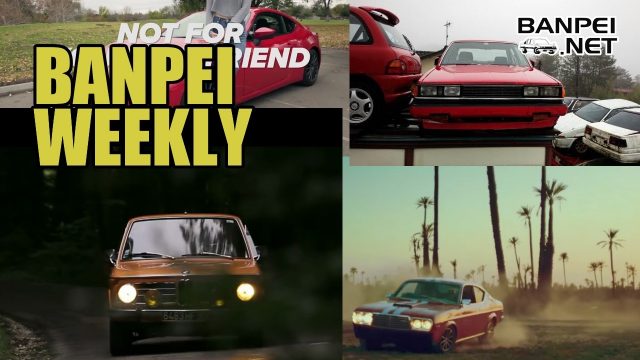 As you may have noticed, the format got renamed. Last time I asked if anyone could come up with a good name for the newer format, as it started to get bigger than just what did I watch this week. AE86 Standard came up with the Banpei Weekly and I liked it a lot! Thanks again, AE86 Standard!
I also added a little down on the street in here. I spotted a Toyota GT86 (aka 86 / FR-S) in the parkinglot at Fosdem. I didn't want to disturb the owner (he was calling someone on his phone) and I returned later to take a few pics and videos.
Watch the entire Banpei Weekly video below: Read the rest of this entry →