I think we all have bought a car in the past which held really nice surprises. For instance my good old trusty Trueno had a really nice surprise of a thick layer of bitumen to cover a really badly rusted spot. Or my new TA60 Carina had the really nice surprise of having retro tires mounted in 1983 under the car and only to be replaced in 2008 when I mounted the Celica Supra rims. Or the Mitsubishi I once owned had the original instruction manual which was illustrated with manga. 😉
Well, I think we all had these happy or unhappy surprises in the past… But I don't think you can match up with the nice surprise Nori Yaro had when he bought his Nissan Skyline GTS-t!
First of all: his Skyline featured a period Kenwood double-din tape radio which was non functioning. He tried to fit another one, but he did not have the right connector for that so he fixed up the old Kenwood: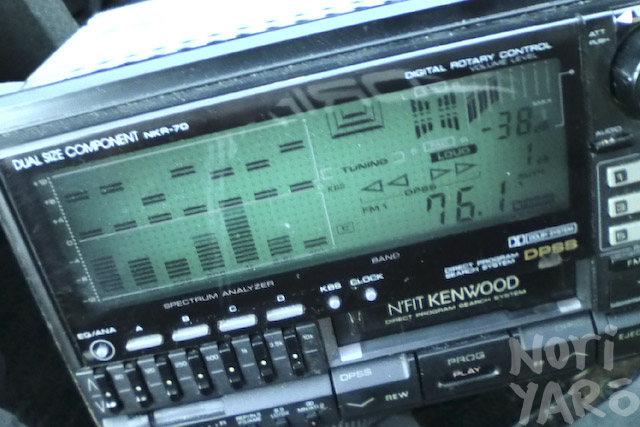 Double Din Kenwood tape radio
Then he discovered there was a forgotten tape inside the Kenwood: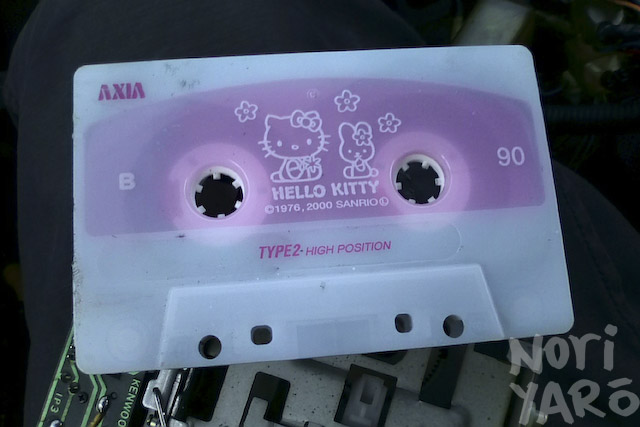 Surprise: Hello Kitty tape inside!
Who would like to hear Hello Kitty when driving in a Nissan Skyline GTS-t with a mechanical diff, coilovers and sitting in a bucket seat?? I can only come up with the answer that the previous owner must have been a women drifter! 😉