JDM Trivia number four: Nissan Sportsmatic
Nobody took a guess at last weeks teaser and maybe it was a bit too strange indeed. So the question was what is this device called and what does it do?
The device is the Nissan Sportsmatic that was featured in both the Nissan Cherry F10 and the Nissan Pulsar N10 coupe.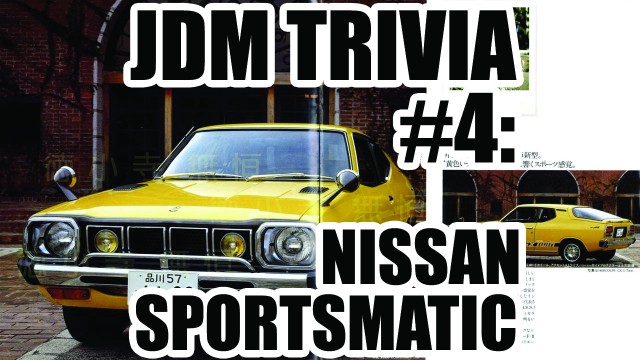 The sportsmatic for the F10 was a conventional autobox with torque converter, but the Sports-Matic in the picture is the version on the Pulsar N10. This gearbox is an automatic by Nissan that isn't a slushmatic, but uses an electromagnetic clutch to engage and disengage the drive.
Engagement knob
The engagement knob for this automatic gearbox is a bit unconventional: shifting it up puts it in Drive, shifting it down puts it in low gearing, to the right is the Over Drive while Reverse is left up and Park left down. Continue reading