Manga Cars
What do a Honda Today police car, Nissan Skyline R30 and Nissan Homy have in common? They are all driven by the police in You're Under Arrest! And what do they use them for? To catch yakuza and young thugs walking waving their (paintball) guns around like it's a featherduster! In this video I'll spot all the cars and some motorcycles in the fifth part of this Dark Horse publication.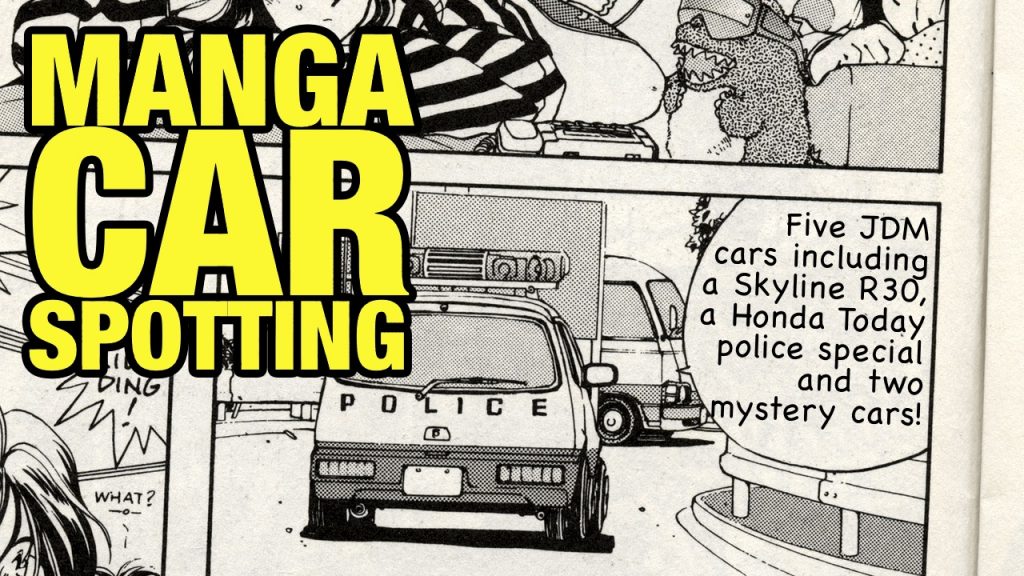 You're Under Arrest by Kosuke Fujishima
You're Under Arrest was one of the first manga the young Kosuke Fujishima started to draw. As he was obsessed with cars and motorcycles this became the cornerstone of this manga series. The manga mainly involves the fictional Bokuto Police Station in Sumida, Tokyo. Two female police officers, Natsumi Tsujimoto and Miyuki Kobayakawa, are the main characters and both are clearly petrolheads. Miyuki is the more intelligent of the two girls and, next to her police officer job, she's also a vivid (amateur) mechanic. She loves tinkering with cars, engines and motorcycles. Natsuki on the other hand is the brute of the duo and favors motorcycles over cars.
In this manga you can spot five cars and various motorcycles. The Honda Today police car is their daily patrol car and also received some love and attention from Miyuki. Yes it can keep up easily with a Lancia Delta Integrale. Another police car can be spotted: a Nissan Skyline R30. As this is supposed to be a high speed patrol car its origins were probably with the highway patrol units and later on this car trickled down to the local police station. Another interesting car to be spotted is a Nissan Violet T11 (also knowns as the Stanza or Auster).


The Ah! My Goddess manga may have made Kosuke Fujishima (world) famous, but it's origins lie within the You're Under Arrest manga. In one episode Natsuki and Miyuki encounter a goddess and this story inspired Kosuke Fujishima to create the Ah! My Goddess manga where the goddess Belldandy meets the student Keiichi Morrisato. I have also created a Manga Car Spotting episode for this series some time ago.


You can find the video and the high resolution scans of the panels containing manga cars below:
Continue reading