This Nissan Micra K11 was literally down on my street: it was parked on the parkinglot across the street!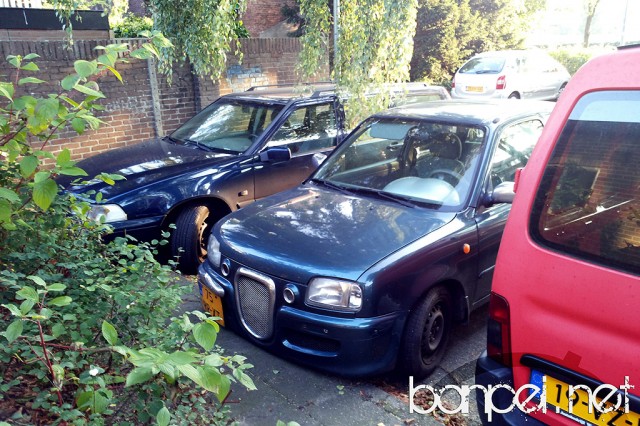 My first reaction was: what the f*#K is that bodykit?
Then I realized it looked very familiar… A bit like a Mitsuoka or maybe a Riley or Wolseley? But later on I found out the grille is exactly the same shape as the one of a Glas Gogomobile TS250 Coupe!
From the rear the car is a normal Micra: Continue reading