March 8, 2017 in banpei weekly, toyota ae86, toyota carina
Welcome to the eight episode of the Banpei Weekly!
This week we have a Toyota AE86 in Lisbon, the Paris-Dakar Carina found in someones back yard, learn how to read Japanese using your phone, a Toyota Soarer Super Gran Turismo MZ10 and many more things about the AE86!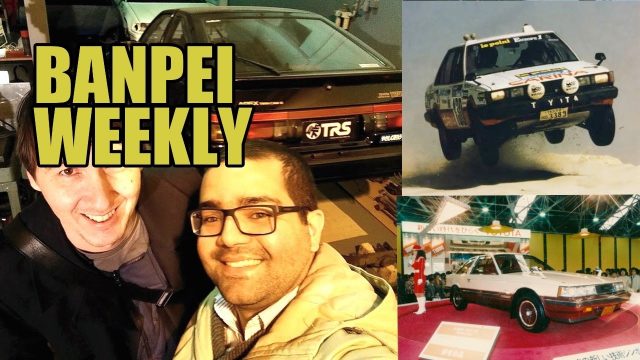 As I visited Lisbon for work I was also able to meet up with Luis. Luis registered on AEU86 as Pack a few years ago and owns a black Toyota Corolla AE86 that got a Trueno makeover. Since it is black it also is made in honor of the Black Limited theme.
Watch all about it in the video below: Read the rest of this entry →