The Japanese cartuner Impulse is specialized in tuning and restoring Hachi Rokus (Toyota Corolla AE86). They are currently doing a terrific job on this 1983 Sprinter Trueno: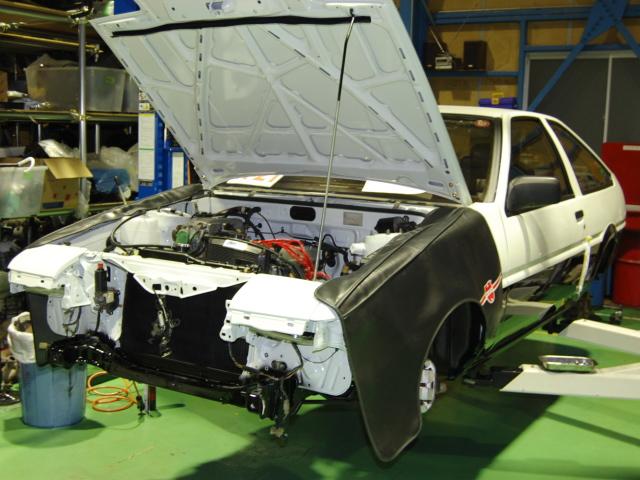 1983 Sprinter Trueno rebuild

Zenki GT Apex wiring loom
When running Google Translate on the page I got this translation under the wiring loom:
APEX based on vehicle type 1 for the first half of digital meters installed by default.
If I read this information correct the first batch of Zenki (type 1) GT Apex trim of the AE86 featured the digital dash by default. That would mean almost all 1983 and early 1984 hachis featuring a GT Apex trim should feature the digital dash unless the owner actually ordered the car with analogue dash. I tried to double check that with Carland86 and Goo-net and so far I could only verify that most early zenki (should that be zenki-zenki?) JDM Sprinter Trueno AE86s feature the digidash. Most of the Corolla Levins were all featuring the analogue cluster, so would it be a Sprinter Trueno only default? And would this also implicate Bunta Fujiwara did order a Trueno without digidash or that it is a late 1984 or early 1985 model??
To get back to the rebuild, look at how immaculate this rear bench is:


An immaculate rear AE86 bench
Never seen anything like it!
Eventhough this Sprinter Trueno probably used to be red/black once (due to the brown interior) it looks stunning in white:


Stunning panda AE86 painting