Today I spotted a Nissan Exa while driving through town. It stopped at the junction which I was passing and followed 50 meters behind me for two or three blocks so I only got a good look at it at the junction. Of course I didn't have my camera with me, so once again a cameraphone would be quite handy in these occurrences.
Normally the Exa is quite rare here in Holland since it was never sold here and normally was only imported from the US. However this model had a very distinctive front spoiler, so I looked it up and it appeared to be a Grand Prix edition which was only sold in Australia. Hmmm… Forgot to look if the driver actually was on the right side of the car…
The Exa looked like this: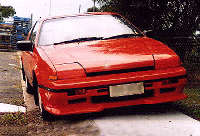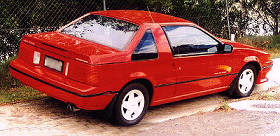 As you can see the front looks very similar to the S12, but actually I think it looks rather more a like the Toyota AE86 Sprinter Trueno. Too bad it looks horrible at the rear and that it is wwd. 😉
While searching for Exa info I also found this great Nissan Sunny Turbo picture: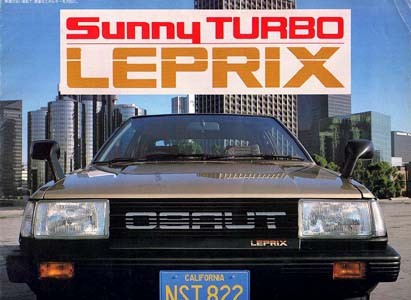 Notice the mirrored "Turbo" writing on the grille. Imagine cruising and all of a sudden some car rushes in very fast. All you can see in your mirror is "Turbo" written on the grille… I love those small details on 80s cars… 😉
Thanks to the Nissan Exa club for their info about the Exa Grand Prix.