March 29, 2013 in car chase, Car chases by banpei
Currently I'm watching the 70s series called The Persuaders! which is way before my time but nevertheless very entertaining to watch. The series is an adventure/detective around Roger Moore shortly before he became 007. Basically Roger Moore had just upgraded from a crook (The Saint) to lord (Brett Sinclair) and with his sidekick Danny Wilde (played by Tony Curtis) he miraculously encounters many (coincidental) adventures with spies, diplomats and other rich and famous people. In this particular episode Brett Sinclair gets mistaken for a British spy by Kay (played by Suzy Kendall) and the Russians drive a RHD whale Crown in this episode: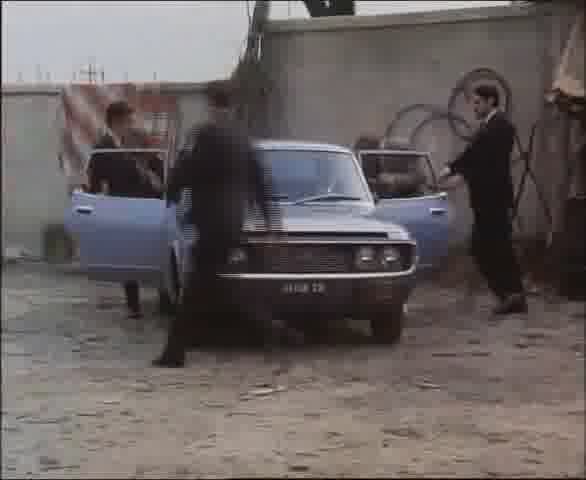 Moore drives an Aston Martin DBS and Curtis drives a LHD Ferrari Dino 246 GT and most other vehicles are periodically and location correct (LHD Renaults, Simcas and Peugeots when located in France), so this Crown is a bit of an oddball in this series as it is RHD, has Corps Diplomatique plates and is supposed to be a Russian car. Perhaps back in 1971 when the Kujira (whale) Crown was released and this episode was shot it really looked like it came directly from outer space and the producers thought the viewers would dig it as Soviet design?
I made a short compilation of the Crown in action: video on the next page