Manga Cars
What do a Subaru R-2 SS, a Toyota Sports 800, a Honda Motocompo and a Honda Today have in common? They are all driven by the police in You're Under Arrest! And what do they use them for? Naturally to chase down fast cars like Toyota Supra A70s and Nissan Skyline GT-Rs in the early 90s! In this video I'll spot all the cars and some motorcycles in the first four parts of this Dark Horse publication.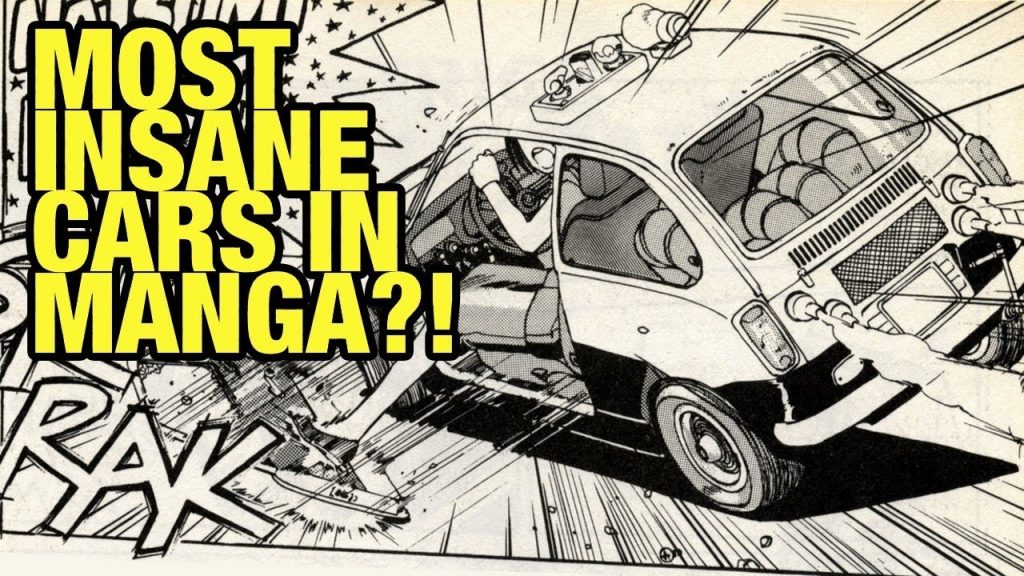 You're Under Arrest by Kosuke Fujishima
You're Under Arrest was one of the original series the young Kosuke Fujishima started to draw. As he was obsesses with cars and motorcycles this naturally became part of the manga series. The series revolve around the fictional Bokuto Police Station in Sumida, Tokyo. The two protagonists are the female police officers Natsumi Tsujimoto and Miyuki Kobayakawa who share a healthy petrolhead mentality. Natsumi prefers motorbikes over cars and is the more physical of the duo. Miyuki on the other hand loves cars and loves to wrench on them whenever she can. She is also the brains of the duo.
In this manga various (in)famous cars and motorbikes can be spotted. The duo drives around in a Honda Today police special, which has been blessed by Miyuki's wrenching skills and can easily keep up with Toyota Supras and Lancia Delta Integrales. Another frequent visitor is the foldable Honda Motocompo that resides in the trunk of the Honda Today for, whatever reason possible, Natsuki to chase some bad guys downtown Tokyo. Also the Subaru R-2 SS mentioned in the introduction plays a big role on one of the story: the owner of the Subaru R-2 SS gets this car nicked and Natsuki ends up buying it. That just screams for a motorcycle engine swap!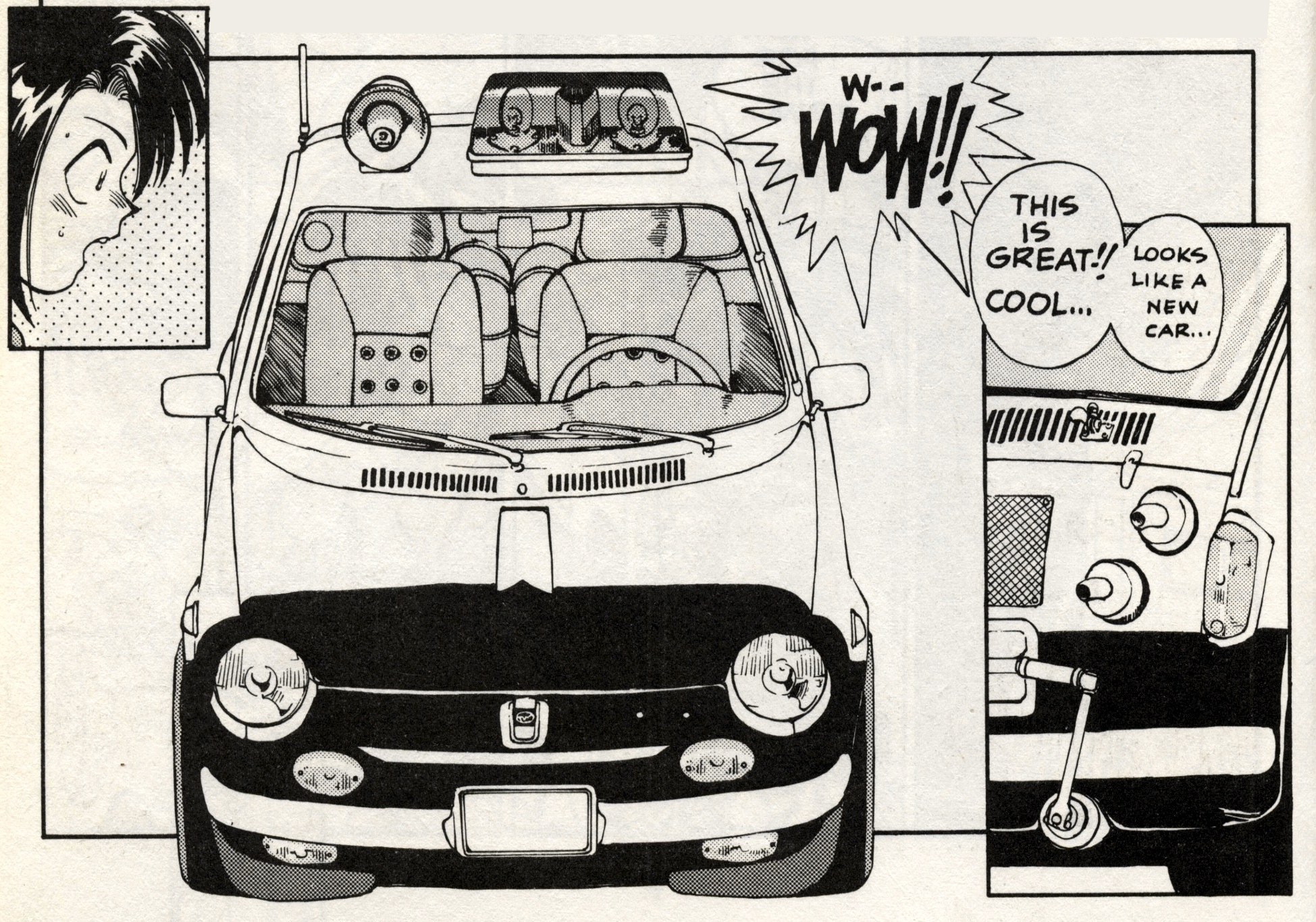 The Ah! My Goddess manga may have made Kosuke Fujishima (world) famous, but it's origins lie within the You're Under Arrest manga. In one episode Natsuki and Miyuki encounter a goddess and this story inspired Kosuke Fujishima to create the Ah! My Goddess manga where the goddess Belldandy meets the student Keiichi Morrisato. I have also created a Manga Car Spotting episode for this series some time ago.


You can find the video and the high resolution scans of the panels containing manga cars below:
Manga Car spotting video
Scanned panels
Cars and motorcycles in this manga:
Kawasaki KSR110
Eunos Roadster / Mazda Miata/MX5 NA (1989-1997)
Honda Today 1st gen zenki (1985-1998)
Toyota HiAce 2nd gen (1977-1982)
Subaru Sambar Dias
Sharp X68000 computer
Mazda Titan (1980-1989)
BMW 3-series E30 (1982-1994)
Honda Motocompo (1981-1983)
Toyota Sports 800 (1965-1969)
Subaru R-2 SS (1969-1972)
Honda Civic 3rd gen (1983-1987)
Honda City non-turbo (1981-1986)
Toyota Supra A70 (1986-1993)
Subaru R-2 DX
Isuzu Forward truck 1983
Nissan Sunny RZ-1 (1986-1990)
Nissan / UD Condor truck (1983-1993)
Nissan Fairlady Z Z32 (1989-2000)
Honda CRX 2nd gen
Nissan Skyline GT-R BNR32
Isuzu Bellet