Over a year ago I found an advertisement of someone selling the Honda Prelude used in the Dutch childrens series Bassie en Adriaan. It is all about this car (including caravan):


Back then I doubted if the car would actually be the genuine car since the intro movies featured a different Prelude. Yesterday I received the ANWB Magazine (Dutch JAF equivalent) and it featured an article on movie cars including the Bassie en Adriaan Prelude. I now have clarity on the subject: it is genuine!
This is a phonecam shot of a part of the article: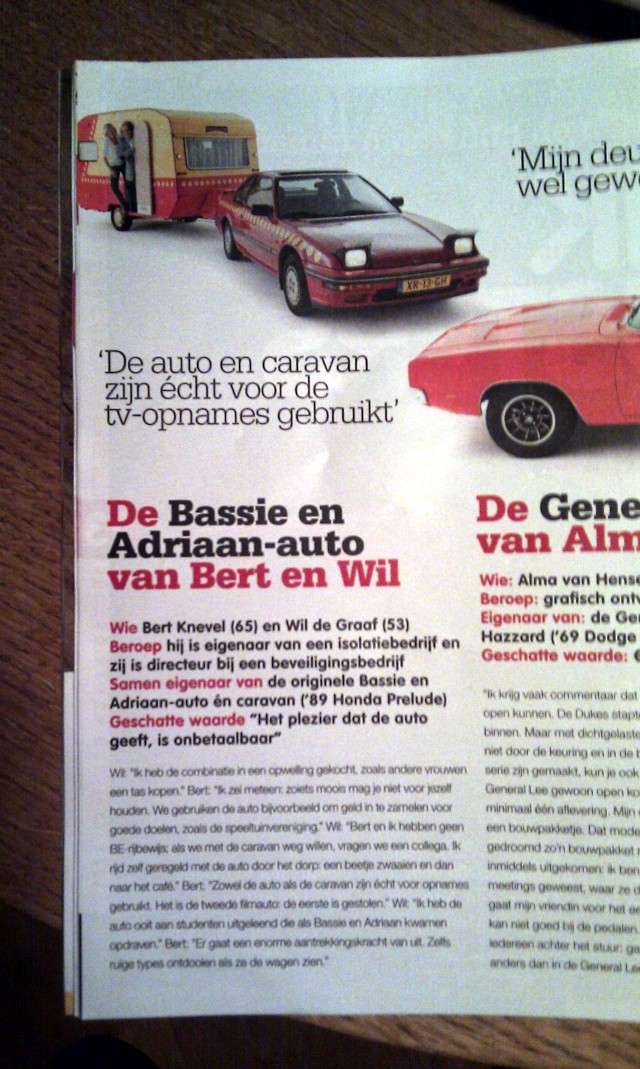 Basically the article states that the car is genuine but it is the second car used in the series. The first car got stolen when it was still in use by the Clown and the Acrobat (perhaps by the Baron?) so the bought a new one. It was only used during the last series, hence it does not match the older intro I watched before.
And yes: next to the Prelude is someone who owns a Flame Red (or Orange Flame) replica of the General Lee. 😉