Remember the perfect Initial D Sprinter Trueno AE86 replica by Impulse I wrote about almost a month ago?
Hachiroku.com.au blog found an even more perfect replica:



Even more perfect Initial D Sprinter Trueno AE86 replica by Autoart
If you look closely you can see it is a scale model! To be more precise: it is a 1/18 scale model by Autoart. The replica is the first version of the car, so it still looks stock and has the first generation 4AGE in it: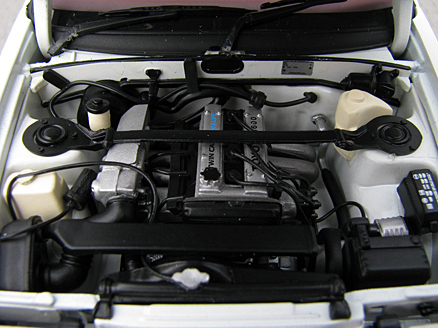 Perfect replica of the 4AGE in enginebay
The engine has been done perfectly: I couldn't really find a big flaw in it. Only thing was that the tvis intake is a bit big for the 4AGE.
Another perfect detail: the sunroof liner: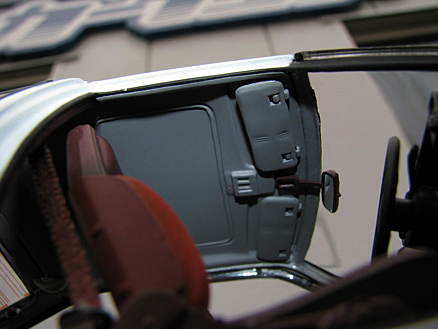 AE86 Sunroof lining
HR blog already mentioned it as an Initial D trivia: there is no sunroof on the car, but there is sunroof lining inside the car. All I can remember is seeing that somewhere during Stage 4, but not before that. I can't remember seeing Keiichi Tsuchiya's car having the same thing, so it must be either done on purpose or an error. Maybe it is somewhere in the comics so I'll have to re-read all my comics then. 😉
Apart from that the interior is also perfectly done: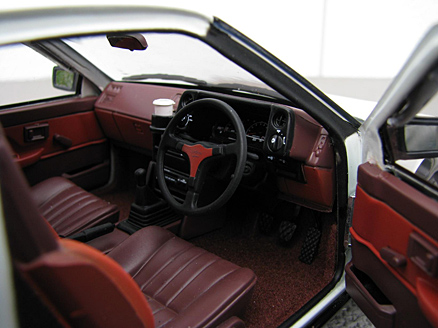 Also perfect interior replica
Maybe I'm exaggerating it a bit, but at least this scale model is just as good as the IRL replica Impulse made! 😉
BTW: Pictures are taken from HR blog.