Half a year ago I posted links to two videos which showed the first Japanese Grand Prix in 1963. The same person posted part 2 today of this series: the Japanese Grand Prix of 1969! 🙂
Unfortunately the videos can't be embedded, so my story and pictures will have to compensate that. At the bottom of this article I placed the links to the videos!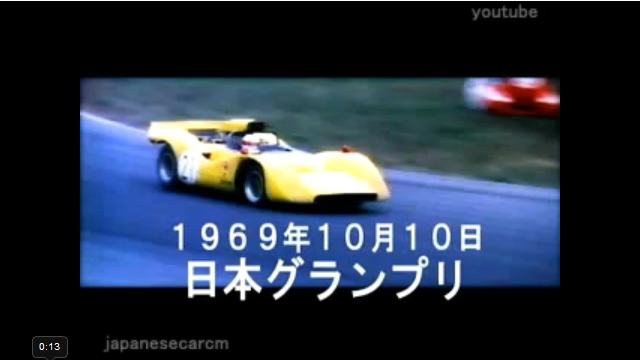 Japanese Grand Prix of 1969 held on the 10th of October 1969
This time it only consists of the GP race itself, so no 1969 saloons and no early C10s racing in these videos…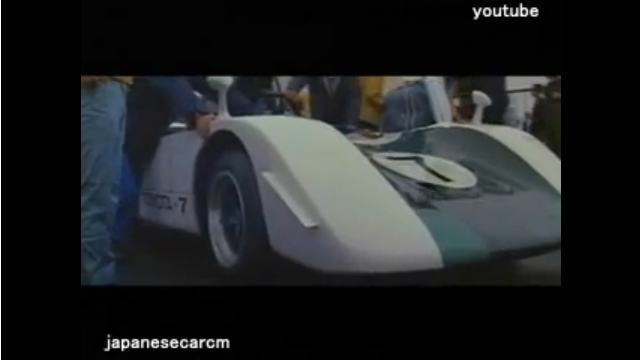 The new and improved Toyota 7 on the 1969 Japanese Grand Prix
This was one of the most notable races in the history of the Japanese Grand Prix. In 1968 Toyota had tried to race with the brand new Toyota 7 in the Group 7 race and they failed: they ended up behind Nissan's R381 and the Porsche 907 due to technical problems. In 1969 they were back with the improved Toyota 7: new aerodynamics and a new intake and exhaust system!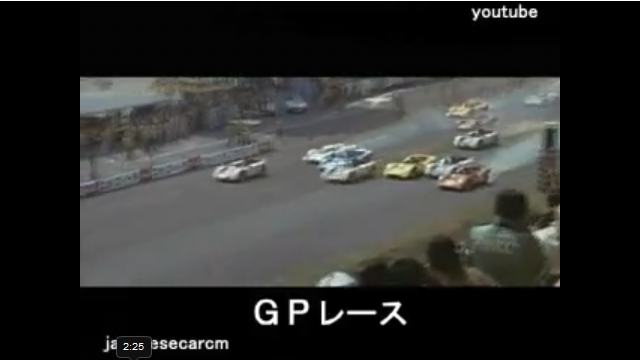 Start of the 1969 Japanese Grand Prix
But Nissan and Porsche did also improve their cars: Nissan had the Prince GRX3 V12 powered R382 ready for the Japanese Grand Prix. This marked the final between the Prince and Nissan merger. Also Porsche attended with the new 917 featuring a 4.5 liter 12 cylinder boxer. The Toyota 7s had a very good start and passed the Nissans at the start, but so did the Porsche 917!
The Porsche proved not to be any competition at all: they were very powerful but lacked stability in tight corners and reliability. Also one by one the Toyota 7s were losing ground to the mighty Nissan R382 and incidents like this one did not help either: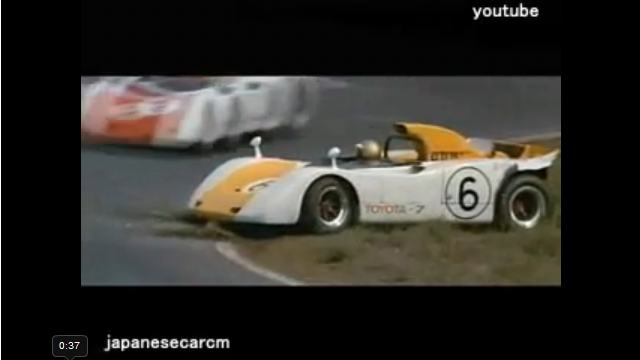 Toyota 7 in trouble after evading a 917
And finally the Nissan R382 number 20 driven by Motoharu Kurosawa was able to pass the leading Toyota 7: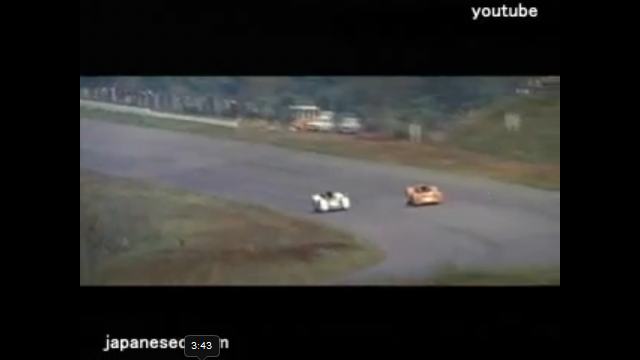 Toyota 7 getting passed by the number 20 R382 driven by Motoharu Kurosawa
In the end the Toyota 7 finished 3rd after Motoharu Kurosawa's winning R382 and the second R382 driven by Yoshikazu Sunaku.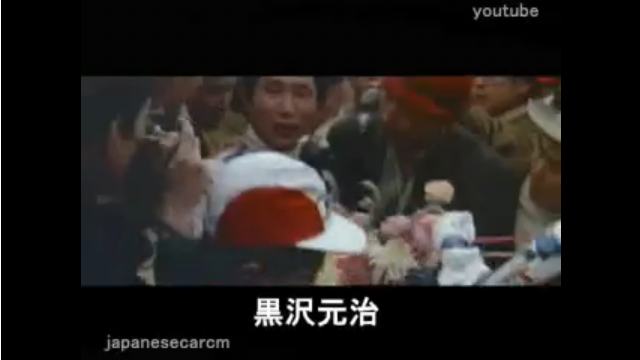 Motoharu Kurosawa winning the 1969 Japanese Grand Prix
Motoharu Kurosawa winning the Japanese Grand Prix of 1969 marked Kurosawa's final breakthrough and Kurosawa became one of Nissan's primary drivers.
The videos feature Jazz as background music. It really feels late 60s with those jazzy tunes in the background and somehow it really fits it well! Perhaps Jazz was the Eurobeat of the 60s?
You can find both videos of the Japanese Grand Prix 1969 here:
[ The Japanese Grand Prix 1969 part 1 ]
[ The Japanese Grand Prix 1969 part 2 ]