I found this little black bugger parked on my way to work and since it was black I thought there could be no better way than to post this in black and white. 😉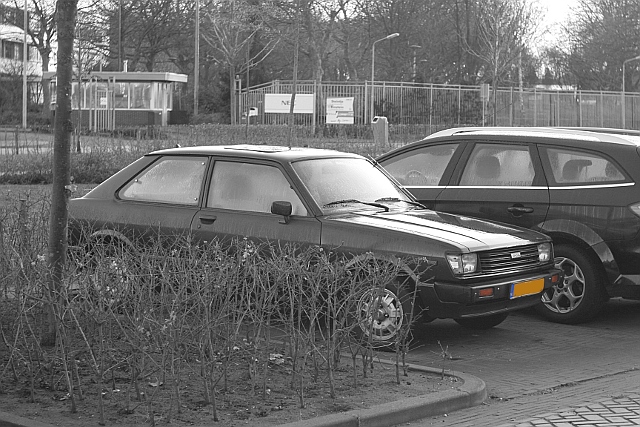 The car was imported into the Netherlands in 2005, meaning it registered just one year before becoming an oldtimer, just like my Carina did in 2006. The Tercel features the 1.3 liter engine, so it must feature the 2A engine under its bonnet. Imagine swapping that for a 4A-GZE! Would just create insane tiresmoking front wheels at each and every traffic light!
It was parked at this spot for only a few days and then disappeared into thin air.