I stumbled upon this awesome red Toyota Carina GT-R AA63 on widened steel rims with stretched tires: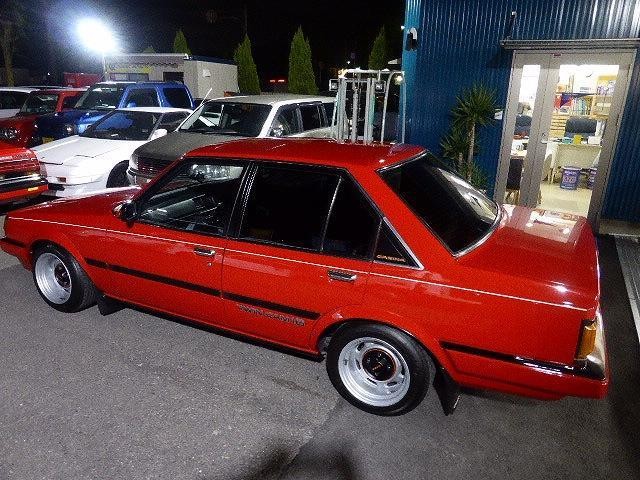 One of the differences between the Carina GT and GT-R was the lack of alloys, or better: cool looking steel rims that were too narrow (5.5J I think).
This GT-R swapped its alloys for the GT items instead: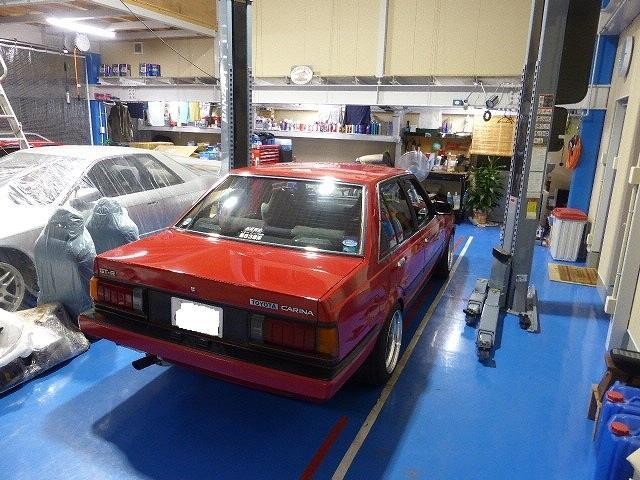 I keep forgetting that when widened the steel rims also look awesome.
Also notice the flashlight creating a white pinstripe suggestion in the first photo. Perhaps I should do a similar black pinstripe to my Carina? A cool and simple touch that makes the car look way nicer!
Via Minkara