This is by far the best plastic toddler car I have seen so far, the blue Calsonic Skyline R34: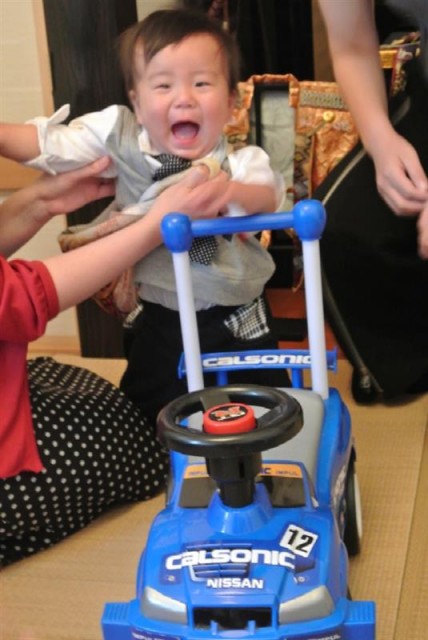 I wish I could have given one of these Calsonic Skyline R34s to my son instead of that horrid Smoby toddler car he got from one of my aunts. What is cooler than having your son imitate the Japanese Grand Touring Championship (JGTC) in your living room? By far one of the greatest treasures to keep in your family album!
This photo was shot by the guy who runs the Restive Horse blog on Minkara and this a gift for his son's first birthday. You can really see he receives the R34 with great pleasure!
Found at Restive Horse
(BTW: anyone familiar what an Honolulu BBQ is?)