I found this picture of rice paddy crop art on Pink Tentacle's blog: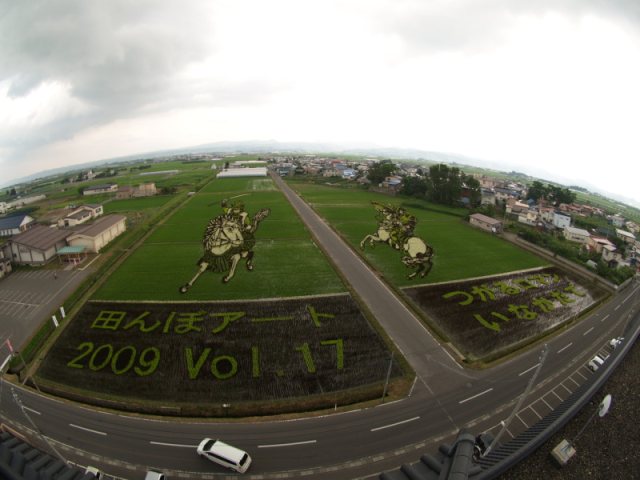 Is this minivan really drifting?
I wasn't really looking at the rice paddy crop art: I was immediately looking at the minivan! First few seconds I thought it was drifting! 😀
Of course it is an optical illusion: the wide angle lens makes the straight road at the bottom shaped like a bend and the minivan is actually reverse parking at the bottom of the picture!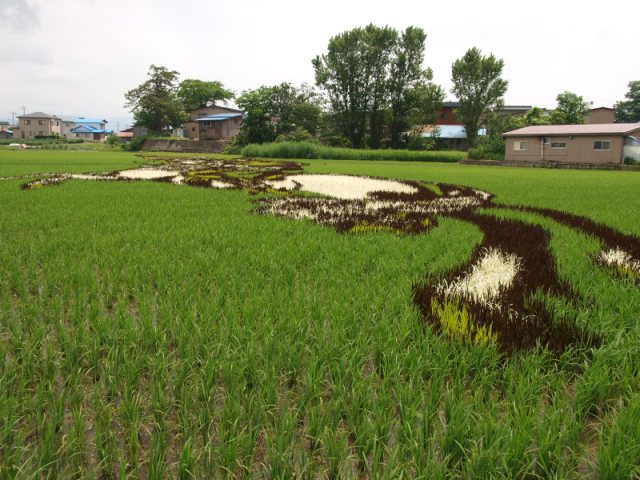 Rice paddy crop art: plant different colored rice plants in a pattern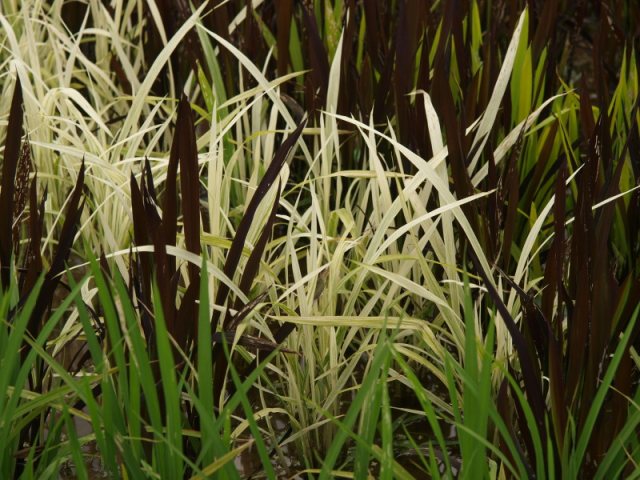 Rice paddy crop art: plant different colored rice plants in a pattern
About the rice paddy crop art, it is nothing more than planting differently colored rice plants and wait for the result to grow. It is the same as we do in Holland with the tulip bulbs. 😉