Remember what I wrote almost half a year ago? I wrote something about that Skylines are ugly.
About two weeks ago apparently someone from the R31 Skylineclub in Australia read my rambling and posted it on the forum. You can read in the comments what people think of me now. 😉

Round taillights on this beautifully lowered Nissan Skyline R31
Anyway, I got an email from James pointing out that not all R31s got round taillights and that the Australian built R31s got the RB30E engine. Now we're talking potential here! As he writes that the RB20, RB25 and RB26 heads fit on it a lot of people must put the RB25DET or RB26DETT head on the RB30 block.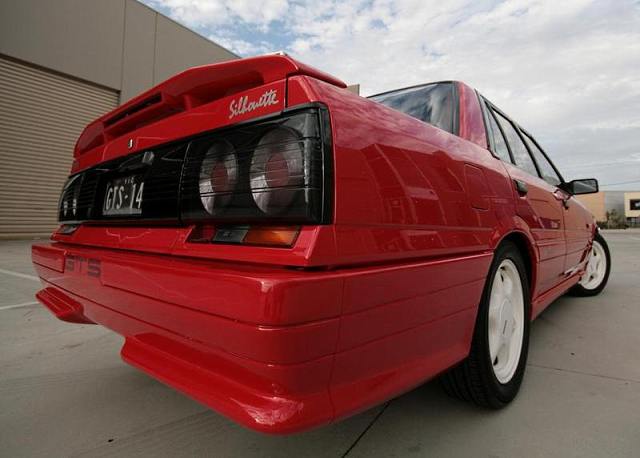 Round taillights on Nissan Skyline R31 GTS Silhouette
I found an article on Wikipedia about this RB30+other RB head and read there are basically the same problems as with the 7AGE: the block is not capable of revving above 7500 rpm and is less strong as the other RB blocks. It may not deliver as much power as the RB25DET but it sure promises to deliver a lot more torque than this engine! Tommy Kaira's M30 did make use of such engine, but mated it to a RB20DE head. This engine produced 294Nm torque opposed to the 255Nm of the RB25DE, so imagine what the potential torque would be of a RB30DET. 😉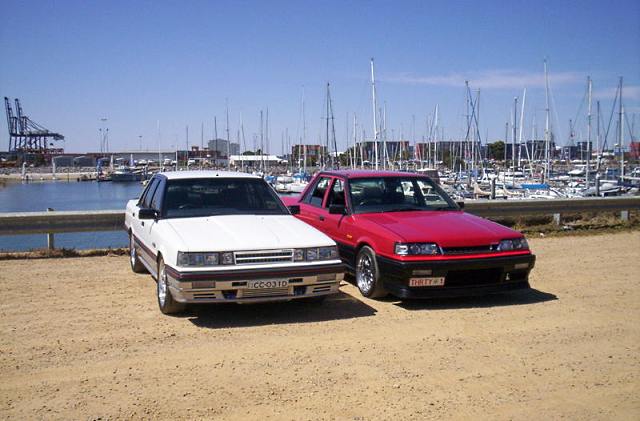 Compare the two noses of the Nissan Skyline R31
In this picture you can compare the two noses of the Skyline R31. On the left you see a series 1 or 2 R31 and on the right you see a series 3 R31 (looks the same as in Japan). If you're interested in all the differences:look here at r32skylineclub.com.
Well, it's not that I'm all of a sudden going to write that what I thought was ugly half a year ago is now all of a sudden beautiful. In contrary: I still have the same opinion about the R31 and R33 4 door sedans in that posting… I do have a bit different feelings towards the R31 van: it a car with a lot of potential if you put a series 3 front on it, a bit like the famous Stagea with R34 nose swap.
I do love the R31, honestly I do! But what I don't like is the series 1 and 2 headlights… But that is, of course, my personal opinion and you may or may not share that with me. Sorry if you feel offended by that… 😉