This week we have a real oddity: a Toyota Crown MS65 sedan carbio: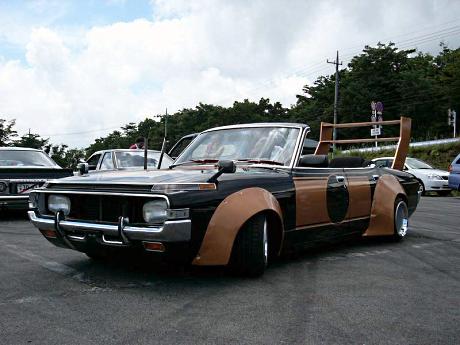 Rare bosozoku car: Toyota Crown MS65 sedan cabrio
I only saw one picture of a bosozoku styled Toyota Crown before, but that was the same car before it became a cabrio: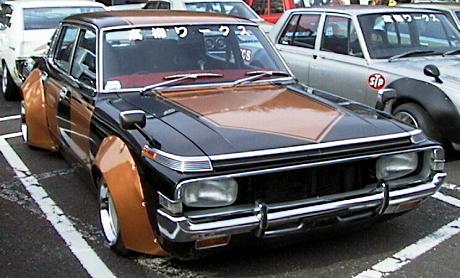 Rare bosozoku car: Toyota Crown MS65 sedan
This is just the same as with the Galant Lambda: the car looks bonkers, as the Brits would call it, and it really makes a beautiful Bosozoku styled car. Als the MS75 hardtop is a good counterpart for the superfluous Ken-Meri Skylines we see too often… However it just doesn't make it as a typical Bosozokus styled car because the car is lacking something: it wasn't really meant for sports and racing!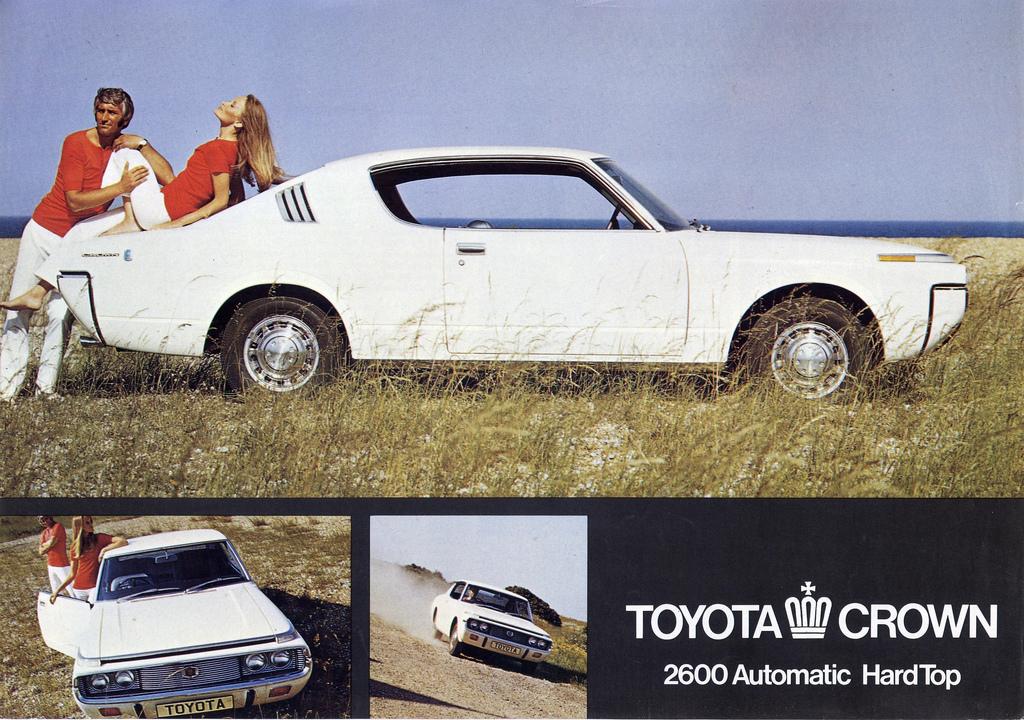 Factory stock Toyota Crown hardtop coupe MS75
The Crown S6/S7 was the fourth generation of the Toyota Crown, however it was the first Crown to be marketed as Crown in Japan: previous generations were called Toyopet.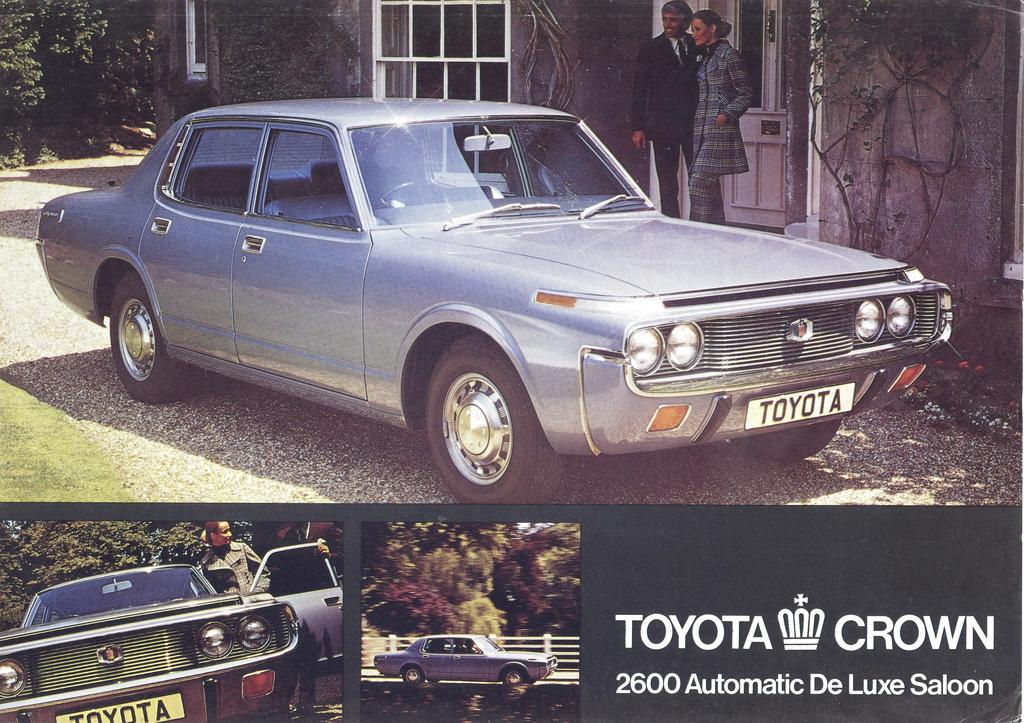 Factory stock Toyota Crown sedan MS65
This new crown featured the new 4M 2600 engine, which was the 2.6 liter version of the M engine. The older 2 liter 1M was also still available.
The Crown was meant as a luxury car and the Hardtop coupe was meant as a "personal luxury car" before that term became a hyped thing in the late 70s.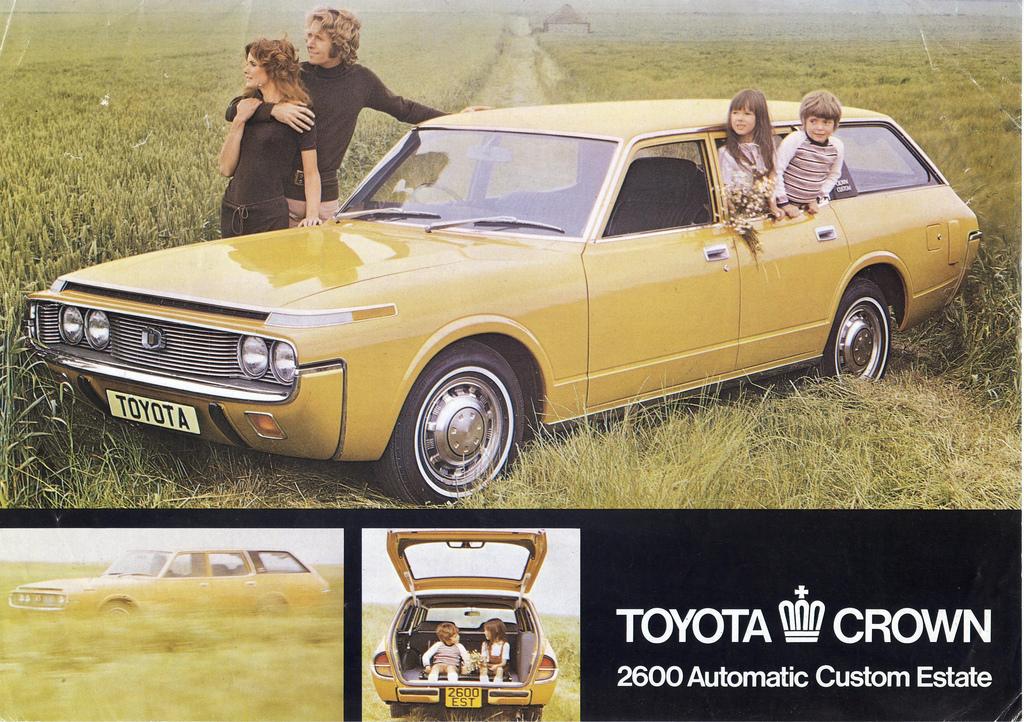 Factory stock Toyota Crown Estate (van) MS63
The Mark II (and later on the Chaser) were meant as the sporty cars between the Corona and the Crown. The Mark II did feature the 4M engines later on so it is understandable why the Crown hardtop coupe never really became a sporty car.