I'm a subscriber to the Practical Classics Magazine and I just noticed their March 2014 cover: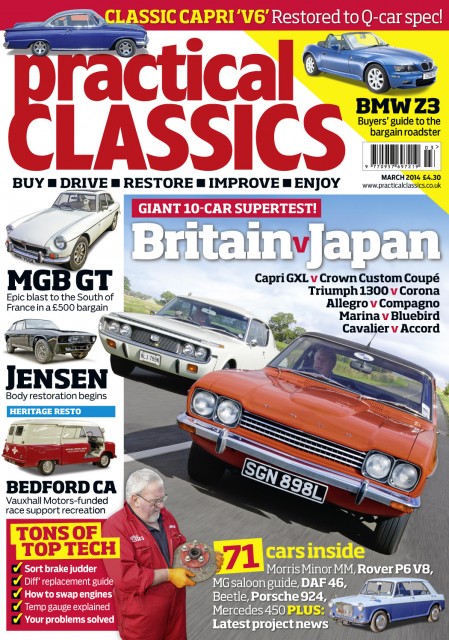 British versus Japan?
Kujira Crown coupe versus Ford Capri?
Triumph 1300 versus Corona?
Allegro versus Compagno?
Marina versus Bluebird?
Cavalier versus Accord?
I think only the Kujira Crown is going to lose in this battle! 😉
Oh boy, I can't wait till it drops on my doorstep!