Family Album Treasures generally come with one or multiple persons standing in front of one single car. This Family Album Treasure comes with two: a Toyota Sprinter Trueno TE47 and a Isuzu 117!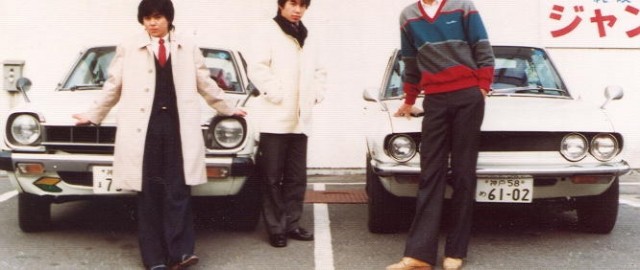 In contrary to the Toyota in-house designed Trueno TE47 the Isuzu 117 was designed by Giorgetto Giugiaro. The Trueno TE47 is one of my all time favorite cars, however with pain in my heart I have to admit the 117 is looking a lot sleeker than the Trueno. Still the Trueno TE47 is higher on my want-list than the 117. 😉
The Trueno in the photo also features the well-known Japanese beginner driver mark, so I guess all three are late teens, early twenties. By now this photo should already be in their family album for well over thirty years!
Found at: Vitz Colors Futa