Finally my Koni shocks have arrived!
I only ordered the front shocks as replacement for my broken shocks. The shocks are the same as AE86 since the struts of the AE86 and the TA6x and AA6x are exactly the same.
The picture shows a full set, which is intended to be sold through the AEU86 shop.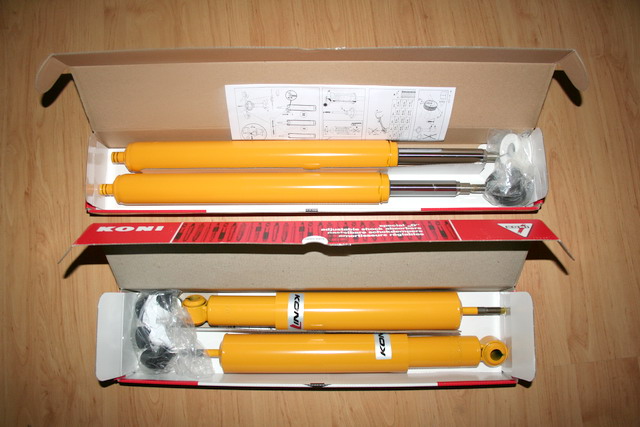 When Mux is finally replacing his rear Konis I'll try to see if they also fit the TA60 live axle. 🙂