Funny to see how far you can go with merchandising and squeeze every drop of money out of a cashcow like Initial D: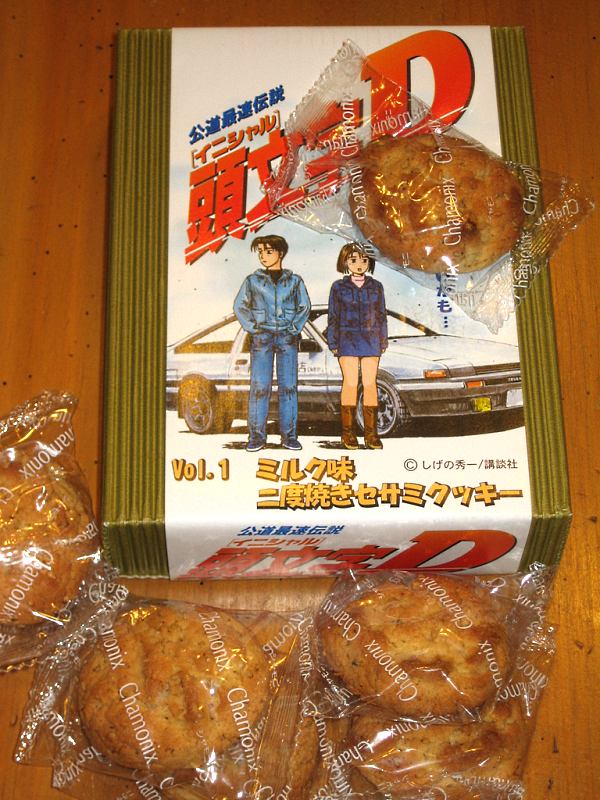 Initial D milk flavored cookies
Kodansha did a really good job here: some sesame cookies rebranded as Initial D merchandise? That's pretty desperate!
And they even have chocolate flavored cookies: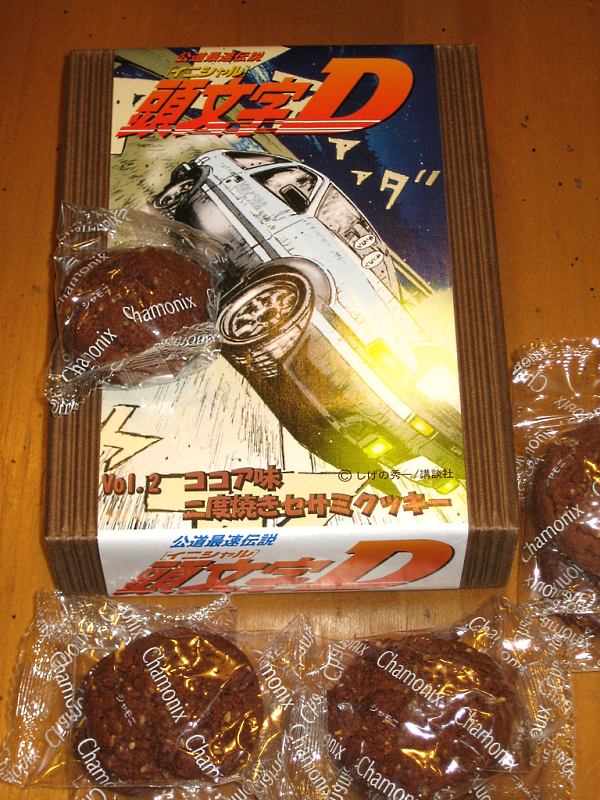 Initial D chocolate flavored cookies
I mean: what has a drifting Corolla Levin AE86 to do with cookies?
If it would have contained something like deep fried tofu I would have understood the product…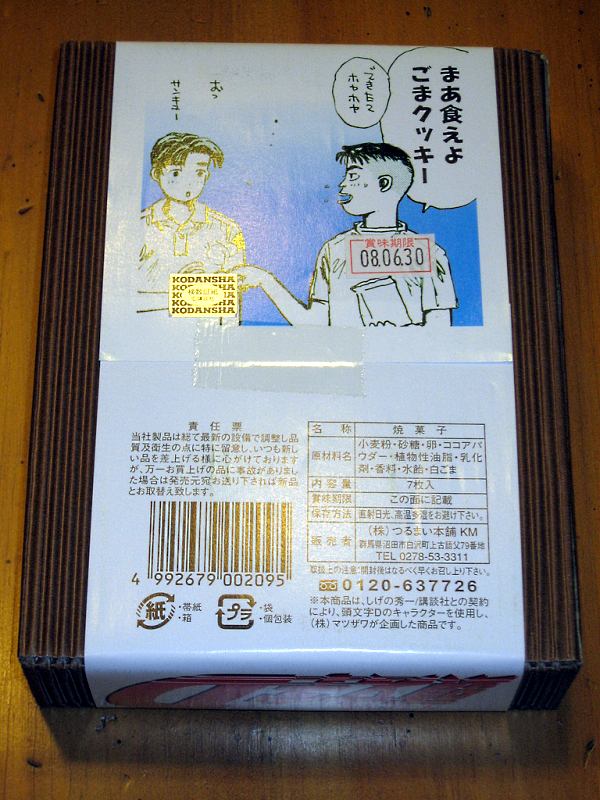 Initial D cookies backside
At least the backside is a bit matching: it has Itsuki handing a cookie to Takumi… Or could it have been something else under that Kodansha sticker???