The CoConut Boys (C-C-B) are a quite well known band in Japan. They made a few hitsongs during the 80s. Lately they featured a song on the soundtrack of Densha Otoko and since I was looking for a different song on that soundtrack I came across C-C-B's Romantic Ga Tomaranai (1985):

Wow! 80s sunglasses, 80s synthesizers, electronic drum kit, gelly hair and synchronous ballet dancing! Talk about 80s here!!
IMHO synchronous ballet dancing in videoclips is the worst thing ever happened to popular music! But it surely gives you that 80s feeling. Anyway, the synchronous ballet wasn't the only thing they ripped: they also copied Madness with their white suits walking in a straight line. Also the whole clip feels a bit 80s anime as well: it is really comic like, especially with the exaggerated samurai.
Best thing of this band is that they had Kim Jung Il as their drummer: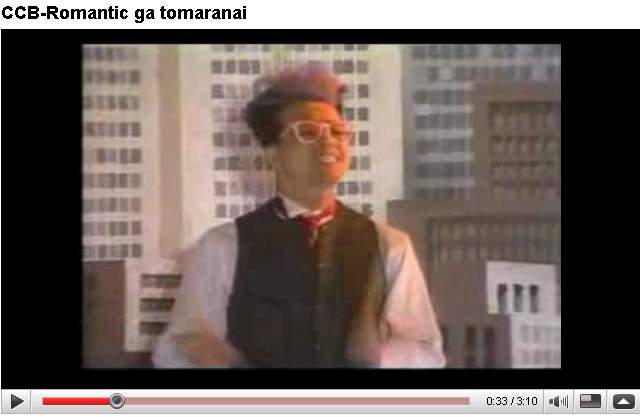 Kim Jung Il drumming for the CoConut Boys