A proper Family Album Treasure from 1986 for this whole family in their Toyota Carina GTi16 AT160!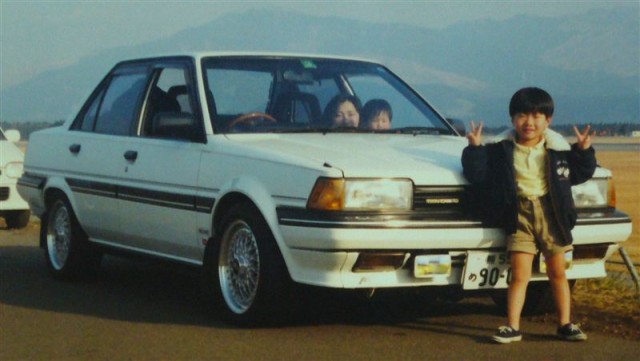 The oldest son is giving us a double victory and wife and youngest son are enjoying the sight of daddy taking a picture of his pride! (For you to determine whether that should be the Carina or the family… 😉 )
Anyway, also visible in the picture is the wooden (Nardi?) steering wheel, BBS rims and most importantly: the Twin Cam 16 grille badge that indicates this car is powered by a 4A-GE and not to be messed with!
Found at Minkara