No, this is not about auto-otakus who love JDM machinery like me, but cars of real Japanese otakus in Tokyo.
The otaku car festival featured many many cars all dressed up with anime/manga figures and stickers. Highlights are a Ferrari F430 spider, Lancia Stratos and a BMW M5.
I was looking through the photo gallery and did not really find any interesting JDM cars for the auto-otakus, except for some skylines in the background.
However I did notice these two Toyota Corolla Levins AE101:


Toyota Corolla Levin AE101 #1 front view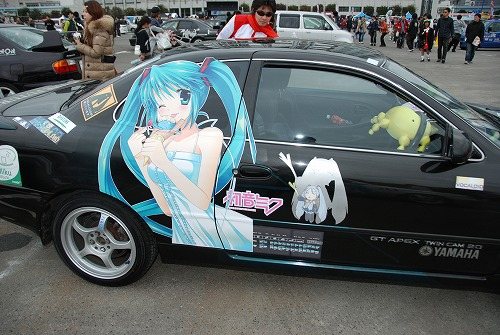 Toyota Corolla Levin AE101 #1 side view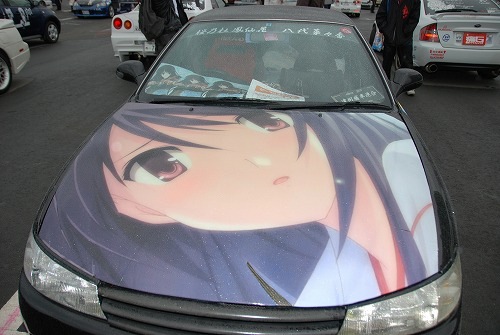 Toyota Corolla Levin AE101 #2 front view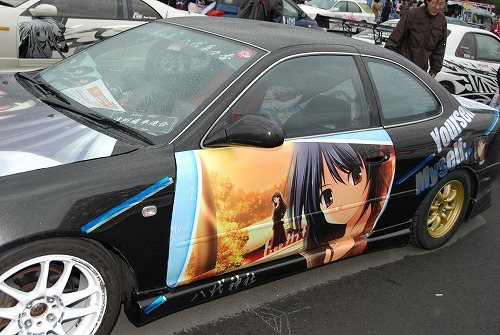 Toyota Corolla Levin AE101 #2 side view
I do not particularly like the way these two AE101s are painted/stickered/etc. but actually I was thinking something like: damn shame of the nice silvertops in those cars… I would certainly know a much better use for those! Does that mean I'm no longer an anime-otaku but rather more an auto-otaku?? 😉