What JNC is so ugly that it is cute? That was basically JNC's last weeks question of the week. I'd say anything that leaves the Mitsuoka factory. I'm reposting my comment because I think it is an answer that I have that deserves a bit more length than I gave it in the comment. Also don't take this posting too seriously: I'm ranting more than reasoning down below. 😉


Mitsuoka started their car company by producing the Shuttle 50, passed on its technology to the BUBU 50 and by then things still were fine. It started to go downhill once Mitsuoka built a Mercedes-Benz SSK and Porsche 356 lookalike cars using the underpinnings of existing cars.
Both cars were received quite well and to illustrate how well they did their job, can you see the difference between a Porsche 356 and the Bubu 356 below?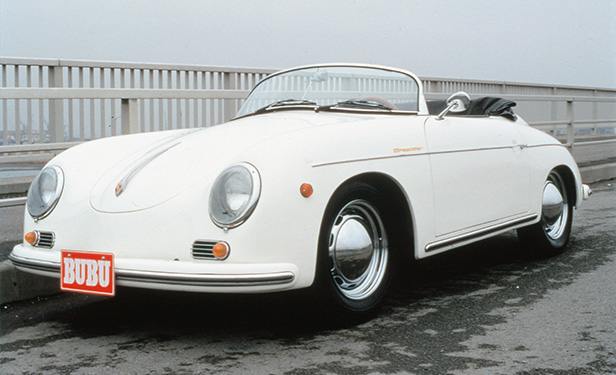 I have to look at least thrice to notice tiny little differences… So there is nothing wrong (yet) with these almost perfect replicas. However these two cars initiated the shift in focus towards retro styled cars.
From then onwards Mitsuoka became a carrozzeria that built retro-lookalike cars based upon an existing chassis (mostly Nissan and Honda). This would not have been bad at all if they did things like Nissan did with the Pikes cars (Be/Figaro/Pao/S-Cargo). Mitsuoka chose instead for the baroque way and created hideous cars in the 90s like the Le-Seyde (S13 meets Cruella de Vil), Ryoga (Primera P11 meets Jaguar XK120) and best (or worst) of all the Viewt (March K11 meets Jaguar Mark 2).
Continue reading