To kee in the same spirits as yesterday's Carina artwork, Ken?1 posted about a drawing his friend Oh Ro Shin Daichi made of his Levin AE86 on the HaCHi RoCK Festa: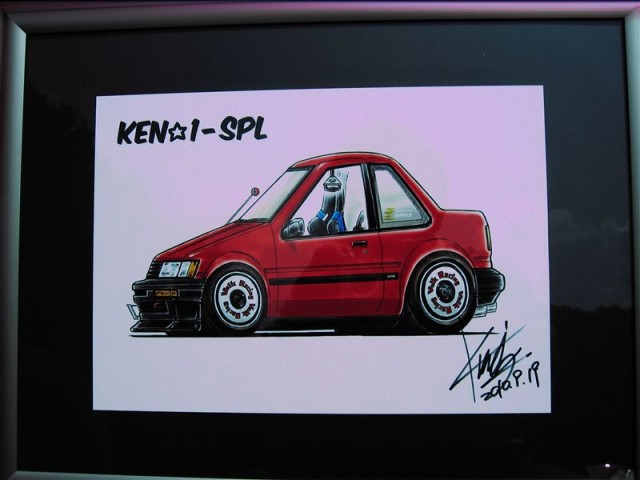 Toping Tune: Ken?1's AE86
Nice! Even the smallest details like the Kei Office sticker are all there! 🙂
As you can see, his friend does not limit himself to AE86s only:


Toping Tune: Skyline DR30
You can buy either an existing (standard) drawing or have your very own personal made!
You can order your own Toping Tune here!