One of the people I'm following on Youtube, uncrowdedmonarch, posted this video of a typically 60s race at Suzuka Circuit and I think it's the 1964 Japanese Grand Prix:
The second race is Touring Class V where the Prince Skylines easily won from their competion (Hino Contessa 900, Nissan Bluebird 410) and took al first six places!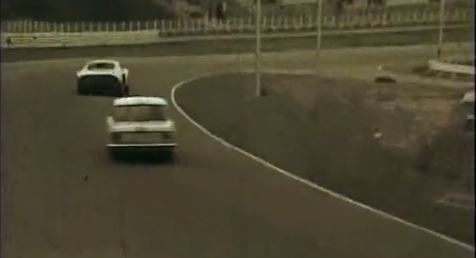 Looking at the results of the first race (skip to 6:42) this must have been the legendary second Japanese Grand Prix (held on 2nd and 3rd of May 1964) in which the new Prince Skyline S54 2000GTs lost to a single (privately entered) Porsche 904 in the GT-II class! Even though the Skylines took consecutively 2nd to 6th place blowing away the competition (MG-Bs and Isuzu Bellet) this loss was so humiliating that Dr. Sakuri of Prince Motors initiated a project to create the ultimate racecar to defeat the Porsche the next time. This grudge still lives on in the battle between Nissan and Porsche for the fastest lap times around the Nürburgring. This learned Nissan what the best place is to humiliate someone: its home turf! 😉
The project resulted in the amazing legendary Prince R380. The next time Prince and Porsche met (1966 Japanese Grand Prix) the R380 proved to be worthy to its maker: Prince defeated the Porsche 906 by taking first and second place!