May 13, 2017 in unboxing by banpei
Today I received this package from Japan containing the paperwork for the Toyota AE86. Apart from the usual AE86 paperwork there were a couple of very nice surprises!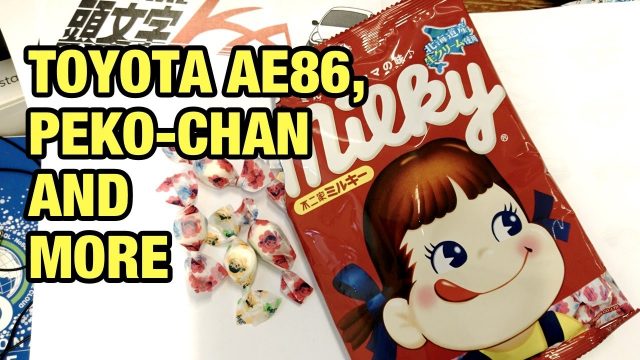 Milky candy
First of all there was a package of Japanese candy included! The candy is called Milky and produced by Fujiya. Milky candy is one of the most famous and well-loved sweets in Japan, so that was an awesome surprise included in the package! Peko-chan is their famous mascot and you can find her about anywhere nowadays. Thanks Derek!
Then there was the paperwork: Read the rest of this entry →