Manga Cars
What do a Subaru Rex Combi 4WD, Nissan Skyline GTS-R R31 and a 1989 RUF CTR 3.4 have in common? They are all featured in today's You're Under Arrest manga! Yes it's another Manga Car Spotting video and we will continue the You're Under Arrest series with this sixth manga by Dark Horse. It will be a longer video today as we will have to cover 15 cars and two mystery cars.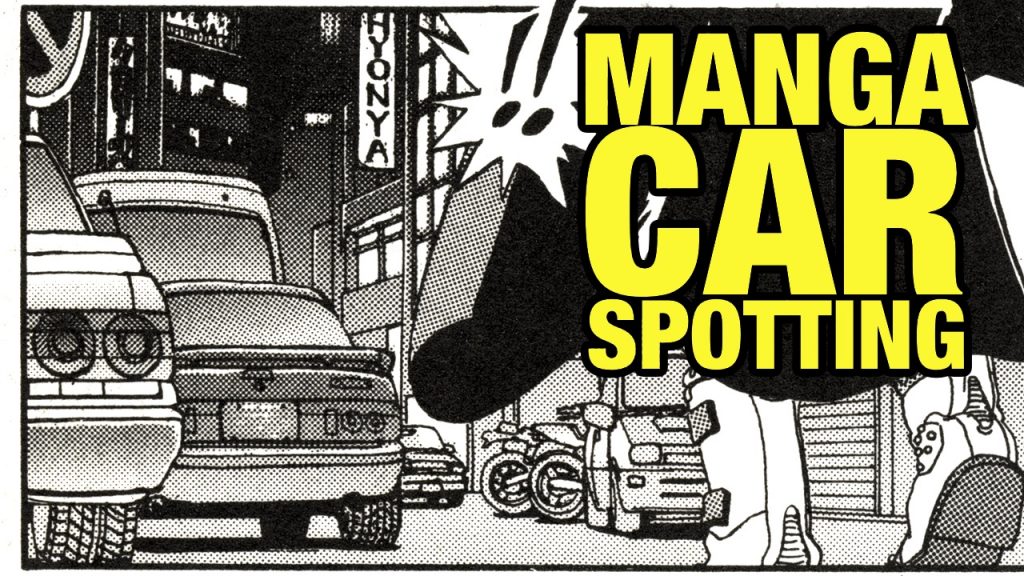 You're Under Arrest by Kosuke Fujishima
The young petrolhead Kosuke Fujishima started out as an editor and assistant of, back then not so famous, Tatsuya Egawa mangaka. This inspired him to create his own manga and the first successful manga series drawn by him was You're Under Arrest! (逮捕しちゃうぞ) which revolves around a Tokyo police station in the business district Sumida. The two protagonists are two female police offices called Natsumi Tsujimoto and Miyuki Kobayakawa and both of them are petrolheads. Natsuki is the more blunt one who catches thiefs, thugs and tramps singlehanded while Miyuki is the more intelligent one who loves tinkering with cars, engines and motorcylces.
In today's manga we will spot more than 15 cars and various motorcycles. The Honda Today police special is the main car as the duo patrols the Sumida area in this car. The Honda Today is no longer bone stock and is specially tuned to keep up with the sports cars owned by the businessmen of Sumida. Some examples of these cars are the Nissan Skyline GTS-R R31, Mazda Savanna RX-7 FC3S and RUF CTR 3.4 than can be spotted in this manga. Also a bit more luxurious cars like a Toyota Mark II Grande GX71 can be spotted. Or even the high performance pocket rocket Subaru Rex Combi 4WD!
Initially created as a spin-off of You're Under Arrest! manga, Ah! My Goddess surpassed it in fame. Belldandy turned up in one of the manga of You're Under Arrest and this inspired it's creator Kosuke Fujishima to create the Ah! My Goddess manga. In this a goddess, Belldandy, meets a lowly student Keiichi Morrisato and this series ran from 1988 till 2014. I have also created a Manga Car Spotting episode for this series some time ago. As Ah! My Goddess surpassed You're Under Arrest! in popularity, the final manga of You're Under Arrest was released in 1992.


You can find the video and the high resolution scans of the panels containing manga cars below:
Manga Car spotting video
Scanned panels
Cars and motorcycles in this manga:
Honda Today with Rays Volk 84c wheels
Toyota Mark II X70
Toyota Sports 800
Subaru 1000? 1973 Daihatsu Fellow Max HT coupe?
Nissan Skyline R31 GTS-R
Mazda Savanna RX-7 FC3S S5
Daihatsu Mira TR-XX
Toyota LiteAce Wagon FXV YM30G
Honda Prelude BA4
Toyota Sports 800
Mazda Porter Gen2
Mini Mark V (Cooper)
1989 RUF CTR 3.4 (Porsche 930)
Lotus 7
1983 Subaru Rex Combi 4WD
Toyota LiteAce Wagon GXL CM40G
Mystery Cars
There are also two mystery cars in this video.
Mystery car #1:

Mystery car #2:

If you think you know which ones they are: leave a comment under the Manga Car Spotting video on Youtube!