May 2018 Update: Trueno AE86 driving and new concept announcement!
May 2018 Update: Trueno AE86 driving and new concept announcement!
Driving the Trueno AE86
It has been three months since I posted my last update video, so I'd thought it was time for another one including a drive in the Trueno AE86!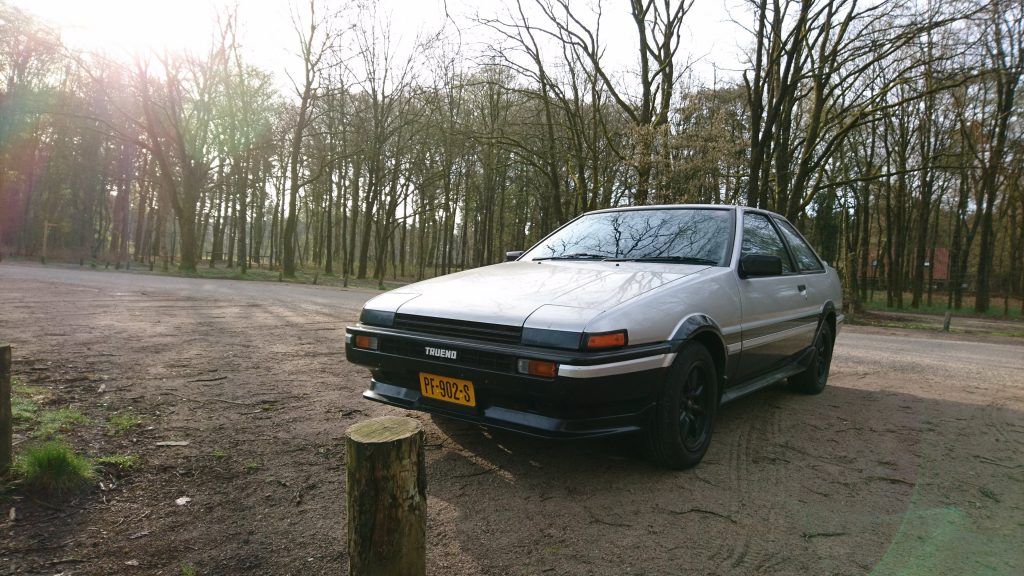 Toyota MR2 concept & Manga Car Spotting
So what have I been up to lately? Well, not much so far. I have created a couple of videos since last time: I have published the video about the Toyota MR2 concept car called the SV-3. I still need to make a follow up on that video, but these type of videos are very time consuming.
Talking about time consuming processes: I also published three Manga Car Spotting videos: the latest are the cars featured in Ah! My Goddess, prior to that the cars in Restore Garage 251 and the most wanted one: the cars in the Initial D manga! I'm still waiting for the Shakotan Boogie and Over Rev! Manga to arrive. I'm not sure what's taking so long, but it already has been three weeks since they shipped them.
So more Manga Car Spotting are definitely coming up. Other upcoming videos would be at least one Japanese Show Cars videos and there is another concept, called What If, that I'm working on in the background. So expect that one soon!
Two week publishing cycle
I know publishing four videos in three months doesn't sound as a whole lot of videos, but remember I'm researching, writing and editing these videos during my morning and afternoon commutes.That means I have somewhere between 40 to 50 minutes per day to spend on this, and believe me: it's not a lot. I also don't work consecutively on the same video: I work on a couple of them in parallel and I think each of these videos need around 10 to 12 hours of time, so that explains the two week video cycle. It's much easier to point a gopro to my face, do some vlogging, add a title and ending screen and be done with it in less than an hour.

Obviously that's a also what I did with this update video: I shot the footage a few weeks ago when I drove the Trueno AE86 for the first time this year. It wasn't anything fancy, just a drive through forest roads in the neighborhood of my hometown. And then afterwards I added this update to the footage.
Video
You can watch the update video below: