Wagging the tail of the Trueno AE86!
Wagging the tail of the Trueno AE86!
Wagging the tail
Last week I finally had the time to wag the tail of the Trueno AE86 again! Nothing fancy, just a little bit of early morning driving through the forest roads and it felt good!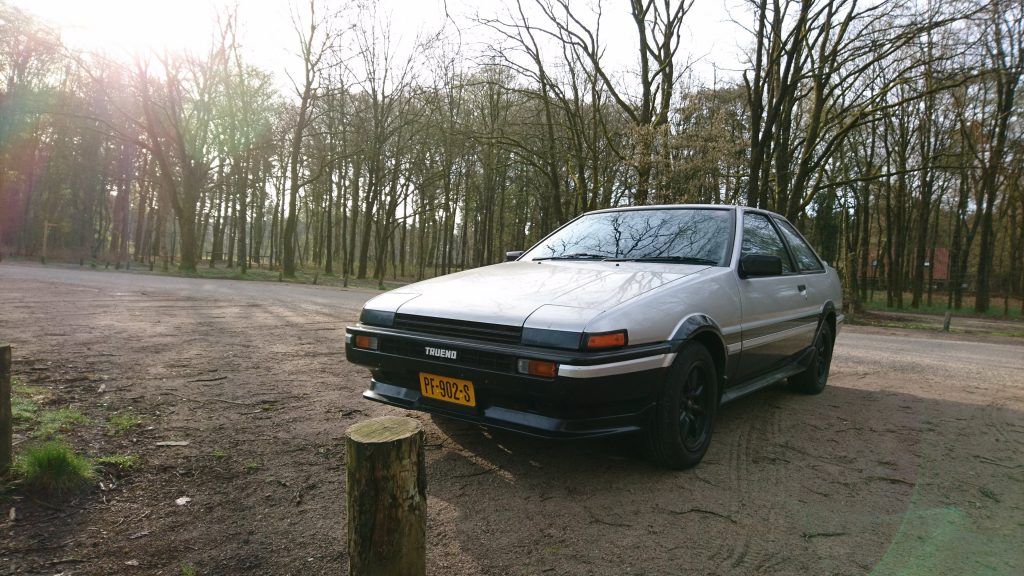 I stopped somewhere in the forest and I took the very first snapshots of 2018 of the Sprinter Trueno AE86. Yes I know it's in dire need of a wash!
Toyota Sprinter Trueno AE86

Another shot from the rear of the car! I love the way it looks: two door in panda silver with the black bootlid garnish! The only thing that could make it more perfect is having kouki tail lights, but obviously that's not going to fit as this is a zenki Trueno AE86.
Grindelwald sticker
I posted the two snaps above on my Instagram account as well and someone asked about the Grindelwald circuit sticker on the back of the car. It's a parody on the ubiquitous Nurburgring sticker that I made last year, here's a close up of the sticker: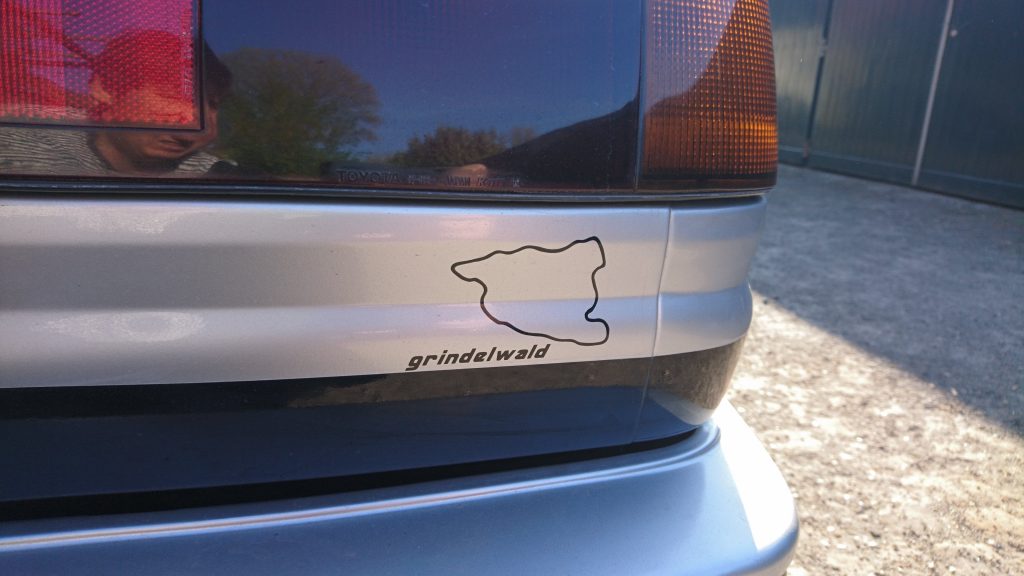 Grindelwald is a Swiss mountain village with a population of 3000 inhabitants and the roads surrounding the village have been fused to a circuit in Gran Turismo 2. I have fond memories of driving that circuit as it's a technical circuit that requires mountain driving skills: an uphil section with many tight corners, followed by a fast section with many straights, a downhill hairpin corner followed by a couple of downhill bends. Back in the late 1990s and early 2000s I played this section many times attempting to outpace other cars with my hachi-roku in the Clubman Cup.
Naturally when I got the AE86 last year I made a couple of these stickers and placed the Grindlewald sticker on the boot of my Sprinter Trueno AE86, just like others would put their Nurburgring stickers on it! 😉
If you wish to purchase this sticker, it's for sale in the AEU86 shop: Grindelwald sticker