Got too much Toyota AE86? [Banpei Weekly eps 11]
Got too much Toyota AE86? [Banpei Weekly eps 11]
As the title may suggest: can you have too much of the Toyota AE86?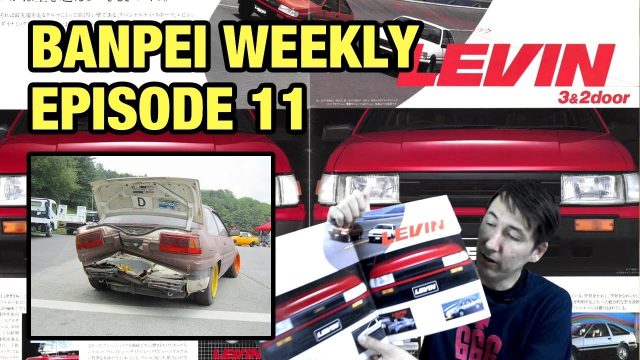 Well perhaps you can! In this episode we will cover the channel news (more updates!), the Toyota AE86 update, random brochure (guess which one randomly got chosen!), a Russian Carina AA63 and more Toyota AE86es in the videos that I watched this week!
Too much Toyota AE86?
So can you have too much Toyota AE86? See for yourself below:
Channel update
I wasn't able to make a Banpei Weekly previous week, as I had a highway breakdown with the Carina. I just swapped the Toyota Corolla AE86 leather steering wheel for the Carina AA63 steering wheel and decided to go for a drive. I ended up making the wrong decision to drive on the highway and broke down with a stuck caliper. This was really embarrassing, but I managed to drive home in the end. Read all about it here.
Toyota AE86 update
I received all the necessary papers for the AE86 from Japan! Pacific Coast Auto sent them via registered mail, so I have all the necessary papers to both pick it up and get it registered in the Netherlands. The car itself is about to arrive in the port of Amsterdam, so it will only be a matter of weeks before I can pick it up! I'll keep you updated on that subject!
Random brochure
You have voted this week for a genuine zenki Toyota Corolla Levin AE86 brochure! You can find all the scanned pages right here:

Or go to the
full Toyota Corolla Levin AE86 brochure album page
to see all pages together.
Videos that I watched
This week I also made a playlist for all the featured videos:
That's it for this weeks Banpei Weekly! I know it is all a bit Toyota AE86 heavy, but it just happened coincidentally. See you next week!
Keep in mind that I'm posting the backlog of my videos. So this all already happened few weeks ago!