Toyota AE86 paperwork arrived from Japan
Toyota AE86 paperwork arrived from Japan
Today I received this package from Japan containing the paperwork for the Toyota AE86. Apart from the usual AE86 paperwork there were a couple of very nice surprises!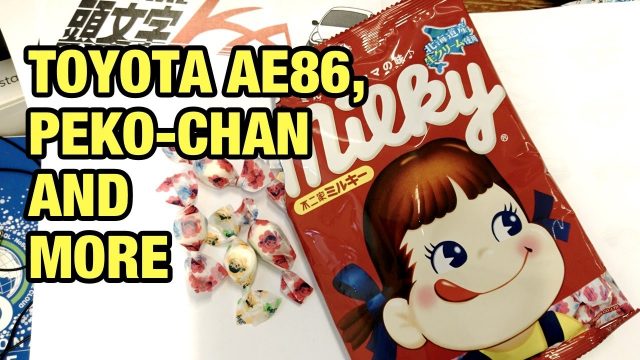 Milky candy
First of all there was a package of Japanese candy included! The candy is called Milky and produced by Fujiya. Milky candy is one of the most famous and well-loved sweets in Japan, so that was an awesome surprise included in the package! Peko-chan is their famous mascot and you can find her about anywhere nowadays. Thanks Derek!
Then there was the paperwork:
So apart from the necessary original car paperwork (e.g. dealer stamps, shaken history) there was also the necessary paperwork to import the AE86.
Toyota AE86 paperwork
First of all there was the bill of shipping. This is the official document that my car was on the boat that is due to arrive in the port of Amsterdam. Without this bill of shipping I can't pick up the Toyota AE86 from the port.
Then there is the official export statement in Japanese, and an official translation of the very same document. Without this it will be impossible to register the car as this acknowledges the official ownership of the car. Also the document contains a few important sizes and weights that are necessary to register the car, without it the inspection will take longer as they need to establish these sizes and weights themselves.
Lastly there is the official document acknowledging the kilometers on the odometer. I can do without this to get the car registered, but it is good for resale value. It basically proves the odometer has not been tampered with.
Waiting
The waiting is now for the car to arrive in the port of Amsterdam Ed. This already happened on the 10th of April! The car has been picked up and is now in the garage! and get it registered.