Nissan Skyline Van VBC110, Pigsbutt Laurel, Toyota AE86 update [Banpei Weekly episode 10]
Nissan Skyline Van VBC110, Pigsbutt Laurel, Toyota AE86 update [Banpei Weekly episode 10]
This week in the Banpei Weekly we have a Nissan Skyline Van VBC110, Datsun 200L (aka the butaketsu / pigsbutt Laurel in Japan) and an update on the Toyota AE86!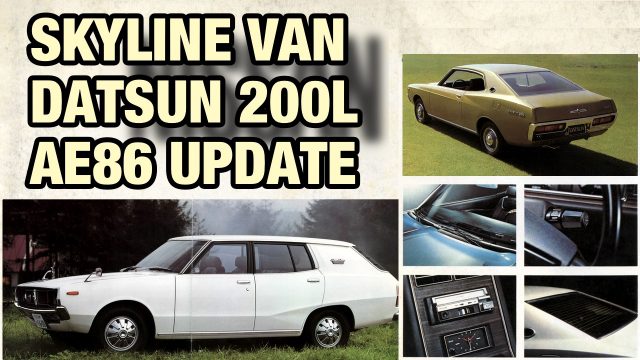 Yes that's a whole lot of things! But wait, there is also the channel update!
Channel update
Last week, shortly after posting the Banpei Weekly episode 9, the banpei.net channel on Youtube reached 500 subscribers!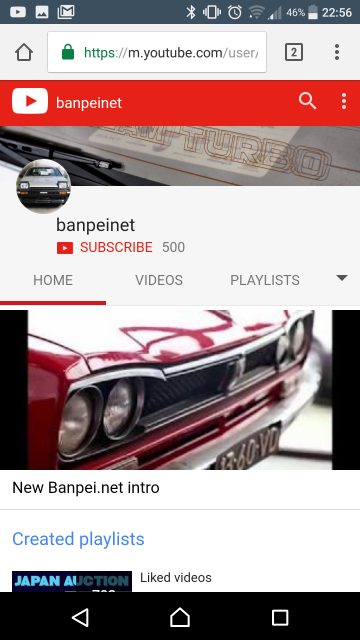 Many thanks to all of you subscribing! This really is a milestone for the channel!
Now if you wish to know more about it, watch the full episode below:
Random brochures
This week in the random brochures/magazines we had a tie: both envelope 4 and 8 received an equal amount of votes. So instead of tossing or randomizing those again, I decided to do both of them instead.
Also I finally managed to get my scanner to work again, so no more crappy phone images anymore. Since I have made scans of the brochures, I'll share them here as well.
Nissan Skyline Van VBC110
I made a scan of this Nissan Skyline Van VBC110 brochure. I guess most people will either love or loathe the design of that C pillar! Personally it grew on me in the past years and I simply just had to have this brochure!
Datsun 2000 hardtop en sedan
This is the Dutch brochure of the Datsun 2000 hardtop and sedan, and this is the brochure of the zenki (early) model. People also refer to this car as the Nissan Laurel C130 and this proves that, next to the Nissan Skyline C110, we also got the pigsbutt Laurel in the Netherlands! To be honest: I've never seen one for sale, but I do know of two people who own one. One in particular owns two of them!
Datsun 200L hardtop en sedan
This was the brochure that it was actually all about. The 2000 brochure was just a bonus brochure. 😉
This is the Dutch brochure of the Datsun 200L hardtop and sedan, and this is the brochure of the kouki (late) model. I have no idea why Nissan decided to rebrand the Datsun 2000 as the 200L (L for Laurel?), but they must have had a pretty good reason to do so.
Now for the next time, I randomly picked 2, 5 and 9 this time. So let me know in the comments below which brochure/magazine will be picked next time! The choice this week is between 2, 5 and 9!
I have made a playlist for all the featured videos of this weeks episode: