Importing an AE86 from Japan! [part two]
Importing an AE86 from Japan! [part two]
Welcome to the second part of importing an AE86 from Japan series!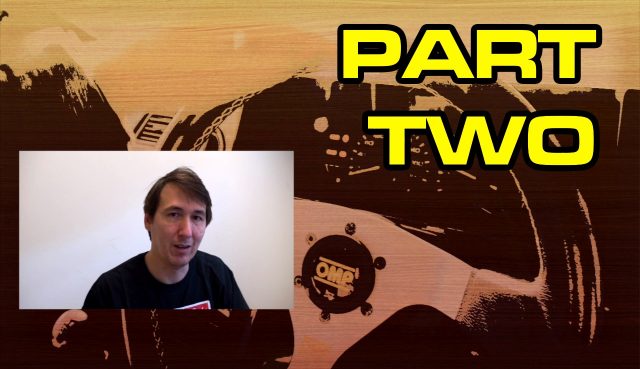 In the previous part I had five tips on what you need to do, preparing yourself for getting a car from Japan before rushing over to the first exporter you can find. In part two I will have another five tips, but this time on getting an agreement with an import/export company in Japan.
Importing an AE86 from Japan
Here are the tips that I cover in this video:
Buy a car from an auction or dealer
Who can you trust
What is the fee you have to pay
How to pay for the fee and auction
What is the paperwork you need to fill in
You can watch the video below:
Buy a car from an auction or dealer?
First determine whether you wish to get a car from an auction or a dealer. Getting one from a dealer gives you a better guarantee that the car is in good shape, or know the exact state of the car. At auctions it really depends on the inspector or the mood of the inspector whether the auction sheet reflects the true condition of the car. I've seen several auction sheets where it was clear the inspector was too harsh (my car for example) or missed a few spots. Dealers are more expensive and consistent in quality, while auctions can be cheap bargains or total basket cases.
Who can you trust?
This is a good question: who can you trust to buy a $10K car for you from the other side of the globe? I chose for PacificCoastAuto, as they have a good reputation and are relying on their public image. If they were doing a bad job, it would be easy to find bad reviews on them and I found none.
Nevertheless you should decide for yourself who you put most faith in.
What is the fee you have to pay
It is good to inform up front what you will owe the exporter for getting your car shipped and all other services they offer. This can be a flat fee (100000 yen all inclusive for example) or a rate based fee (10% of the auction price for example), or a combination of both. Make sure it is clear what you will pay in the end.
Also ask what services are included. To name a few: auction sheet translations, bidding, access to the auction browser, shipping, insurance (both domestic and international shipping) and native Japanese speakers. Especially the last one can be handy for building trust with making deals.
How to pay for the fee and auction?
I kind of failed on this one. Never thought up front how I was supposed to pay. I just sort of assumed I would do it by bank transfer. Wrong!
Normally transferring money within the EU is almost instantaneous (within hours at worst) and, if correct, doesn't cost you anything to transfer the money. Transferring money outside the EU will cost money and take a few days to arrive. It would have cost me 7% of the total to transfer the money (< 10K euros) and to me, it sounded like my bank was planning to place someone on the next flight to Japan with a suitcase full of money. Luckily there are alternative companies that can transfer the money for you, a bit like a man in the middle. They basically receive your money on a European bank account (or American if you live the US for instance) and then pay out via their Japanese bank account. A bit like Paypal, but then for much larger transfers. They charge a very low fee and quite good exchange rate. Ask your exporter what the possibilities are here. I saved a few hundred euros alone by transferring the money via such a service.
What is the paperwork you need to fill in
Ask up front what you need to fill in. I had to sign a terms of service, explaining the whole process and what PCA would and wouldn't do.
Q&A
I hope that everything is clear enough. However if you have any questions or comments, don't hesitate to leave a comment below. 😉
Direct link to video: Importing an AE86 from Japan! [part two]