August 27, 2010 in hilarious
Hot Version proves yet again that the AE86 can still keep up with the latest and greatest cars! While they proved the AE86 could still easily win from several great cars (like the Skyline R34, Honda S2000, etc) and tuners (re-amemiya, etc) they now proved it can even keep up with the latest Eco trends: the Tec-Arts Eco AE86 beats a field of Honda CR-Zs (and a Mini)!

Wait a minute… An eco AE86?? Yes, of course it all depends how you define Eco! Tec-Arts changed a lot of things on the AE86:
– Make the engine to run much smoother instead of letting it scream till the 8200rpm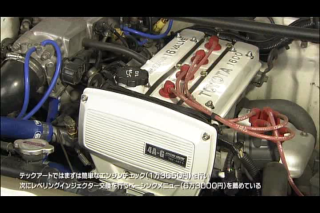 Smooth running 4AGE
– installed an eco button to close of the TVIS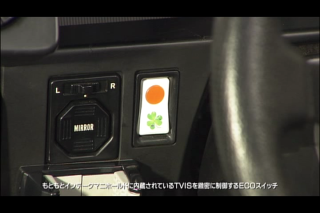 AE86 with Eco button
– changed the alternator and starter to a more modern version to lower its drag
– changed power steering to an electric unit instead of an engine powered!
– and last but not least: they put foil on the windows to keep you from using the aircon too much.
Now if that is seriously considered as eco my Carina is twice as much eco as that!! It doesn't have power steering, aircon nor a TVIS!
Found at: 86ers